By Tim Saunders on
Ed Sheeran brought a ray of sunshine to a leukemia sufferer in New Zealand on Sunday.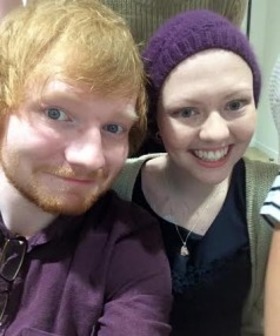 Jess Knight had bought tickets to Sheeran's Auckland concert last year, but within weeks had been diagnosed with acute lymphoblastic leukemia.
Subsequent treatment meant she was unable to travel to Sheeran's show on Sunday – so Ed took the show to her as a special 20th birthday treat.
Jess' friend, Anna Strong, had set up a massive "Ed Visit Jess" social media campaign that gained almost 4000 followers, which caught the eye of the 24-year-old singer.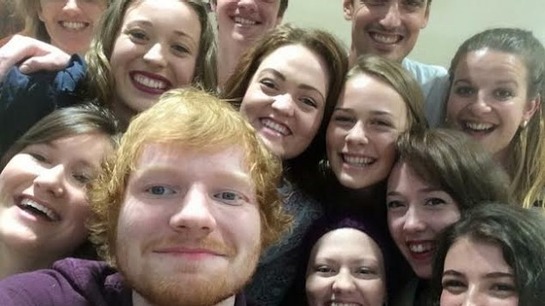 Twelve of Jess' friends joined her for the visit, which lasted about thirty minutes.
"Ed was a really nice guy, down to earth and genuine," said Knight. "We talked about the Lego movie – he recommended I watch it today. And he talked about when he was in Perth and he saw lots of sharks and he said he hoped New Zealand didn't have as many."
Sheeran played four sold out shows while in New Zealand.