Love was in the air at the Manchester Grand Hyatt on June 20 as hundreds of animal lovers gathered for the Petco Foundation's annual Hope Gala, honoring leaders in animal welfare and raising money to support the Foundation's lifesaving work.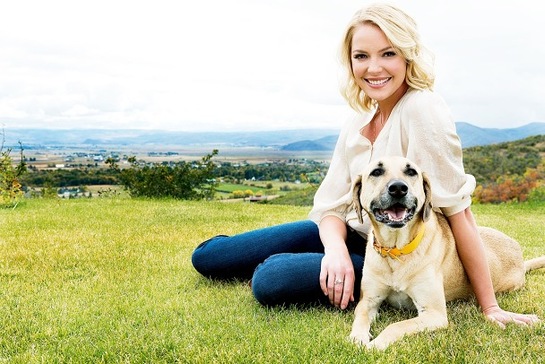 This year's event, themed "A Celebration of Love," was once again presented by Natural Balance in partnership with Petco, and raised more than $780,000 to help animals across the country!
Nearly 800 guests gathered for a Celebration of Love hosted by event chair and emcee Dan Cohen.
Petco Foundation Executive Director Susanne Kogut joined Petco Foundation President & Petco Chief People Officer Charlie Piscitello to present 2015 Hope Gala honorees, Nancy and Katherine Heigl, with the Hope Award for their tireless work to help animals through the Jason Debus Heigl Foundation.
Nancy shared the story of how she and Katherine founded the Jason Debus Heigl Foundation, named after their late son and brother, an animal lover who passed away at a young age.
"We are humbled and honored to be the recipients of this year's Hope Award," said Katherine. "The Jason Debus Heigl Foundation was established out of love—for animals and for my brother, Jason, who loved all creatures. I am so proud to join the Petco Foundation in celebrating the common goal that we all have to make a difference in animals' lives."
The Petco Foundation also recognized the Williamson County Regional Animal Shelter, based in Georgetown, Texas, with the Paul Jolly Compassion Award. This award, named in honor of the Petco Foundation's former Executive Director Paul Jolly, celebrates an organization that leads by example in driving innovation and results in lifesaving.
Williamson County, an open-intake shelter, has held a 90 percent save rate or better since 2010. As part of their award, the shelter will receive a $75,000 grant from the Petco Foundation to help continue its lifesaving work.
"Each year, the Hope Gala allows us to shine a light on individuals and organizations that are doing incredible things to help animals," said Susanne Kogut, Executive Director of the Petco Foundation. "This night is a celebration of our shared love for animals, and our honorees perfectly exemplify what a powerful motivator love can be in creating impactful change. We applaud Katherine and Nancy Heigl and the Williamson County Regional Animal Shelter for their continued commitment to helping animals live the lives they deserve."
In addition to honoring lifesaving work, Simply She and Wahl once again presented the ever-popular Rescues & Runway fashion show, featuring adopted or adoptable pets from the San Diego Humane Society. The pets were an event favorite, dressed to the nines and strutting down the runway, with some even performing tricks.
Guests also got an update on Sir Henry, a rescue who was adopted at last year's Gala and is happy and thriving with his new family. Silent and live auctions gave guests and sponsors an opportunity to generously donate, and donate they did, raising an incredible $780K to help animals.
Source: Petco Foundation