The Venture, Chivas Regal's global search for the world's most promising social entrepreneurs, rewarded all five finalists the remaining share of the $1m fund at the final pitch event on Friday evening.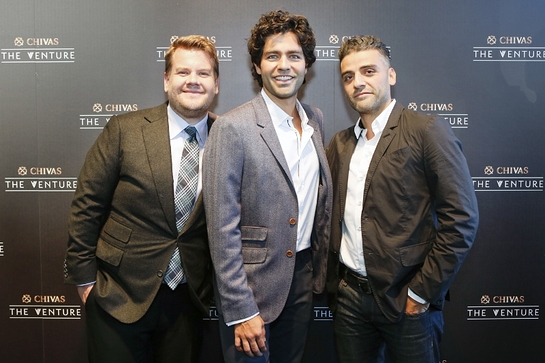 The announcement came after the five finalists pitched the potential of their start-up to create transformative social change to an expert judging panel that included actor and social entrepreneur Adrian Grenier. Algramo from Chile was awarded the largest share of the fund, receiving $300,000 to further develop the pioneering food distribution enterprise.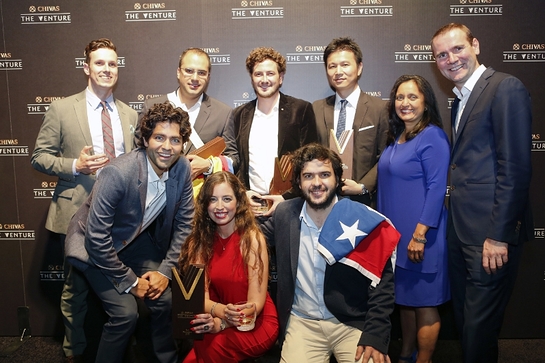 Other finalists to come away with funding on the night included Chipsafer ($150,000) from Uruguay who use innovative tracking devices to transform the way farmers look after their livestock; SenSprout ($150,000) from Japan who aim to make farming more efficient using a wireless field-monitoring system; Lumkani ($75,000) from South Africa, a company that uses technology to decrease the risk of devastating fires in informal settlements, and Diseclar ($75,000) from Colombia who turn waste materials into stylish furniture.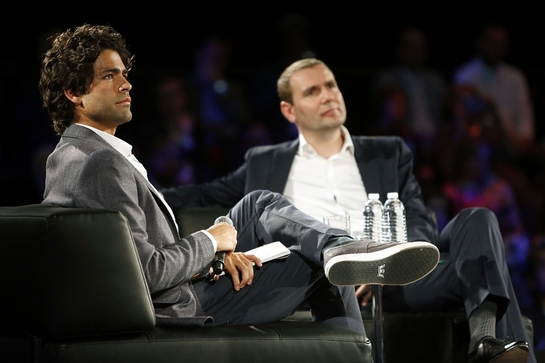 The Venture – which saw more than a thousand social entrepreneurs apply for $1 million in funding – culminated at The Final Pitch event at The Herbst Pavilion, San Francisco in front of a large audience. The evening was hosted by the Late Late Show presenter, James Corden who applauded all five of the social entrepreneurs who pitched for their commitment to using business as a force for good.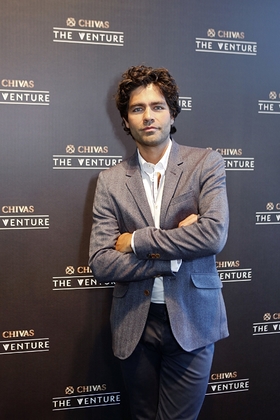 The Final Pitch event was attended by a range of high profile entrepreneurs and business leaders from Silicon Valley and beyond. Also in the audience was Golden Globe nominated actor Oscar Isaac who starred in Chivas Regal's Win The Right Way film, which helped launch The Venture by issuing a challenge to aspiring social entrepreneurs and the world at large to re-frame their meaning of success.
The judging panel which included Adrian Grenier, Sonal Shah, Alex Ricard and Morgan Clendaniel, assessed each business based on their ability to create sustainable change through a viable business model and potential to scale. To find out more about the winners and the other finalists who took part in The Venture visit www.theventure.com.
Adrian Grenier congratulated each of the winners on the night: "Social entrepreneurship challenges society to reimagine what is possible and inspires us to create a better future and a better world. All of The Venture finalists tonight challenged us to imagine how business could transform a problem into an opportunity. They are all very deserving of support and show why it's important for initiatives like The Venture to exist, to inspire as many brilliant minds from around the world as possible and to contribute to using business as a force for good."
Speaking on behalf of the finalists Jose Manuel Moller Dominguez from Algramo added: "What a night! I can't believe I've received $300,000 in funding from Chivas – it's truly life changing for me. The money will enable me to scale the business and really take it to the next level. I'm truly grateful for this experience and can't wait to apply everything I've learnt since being in San Francisco."
Pernod Ricard's Chairman and CEO, and The Venture judge, Alex Ricard, expressed his and the brand's commitment to the world of social entrepreneurship, and congratulated the winner: "All five of the social entrepreneurs who pitched for funding tonight have founded innovative and inspiring social enterprises, each providing sustainable solutions for different issues. Ultimately Jose from Algramo demonstrated a concrete proof of concept and really convinced us that The Venture funding could deliver tremendous transformative change for their business. We're extremely proud of the first year of The Venture and Chivas is looking forward to continuing this legacy in years to come."
Social entrepreneurs from across the world are invited to apply for $1 million in funding as The Venture Year 2 kicks off from 10th August 2015, visit www.theventure.com for further details.