The United Nations relief arm has launched a call for millions of people around the world to drastically change their social media feeds and share captivating tale of humanitarian heroism ahead of this year's World Humanitarian Day.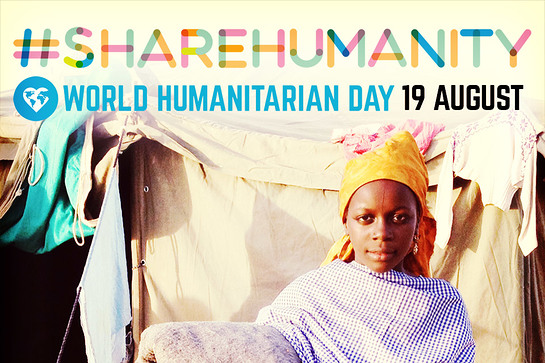 "We're calling on the young and digitally-connected to help us push out these compelling stories and give a voice to the voiceless," said Stephen O'Brien, the head of the UN Office for the Coordination of Humanitarian Affairs (OCHA).
"Young people often ask me what they can do to help and I believe we have a shared responsibility to raise awareness and help to inspire humanity on these global issues."
The #ShareHumanity campaign – to be observed across the entire UN system and beyond and culminating on World Humanitarian Day on 19 August – has already captured the endorsements of numerous celebrities and newsmakers from around the world, including Australian singer Cody Simpson, Chinese martial artist Jet Li, British media mogul Richard Branson and Brazilian footballer Kaka, who kicked off the initiative today by sharing people's stories of survival, resilience and hope.
The campaign itself calls on social media users to "donate" their social media feeds and ultimately seeks to leverage the collective power of millennials to inspire "a greater sense of responsibility, solidarity and social activism, using the far-reaching impact of social media," according to OCHA.
"I'm getting behind #ShareHumanity because it's a way of showing that we haven't forgotten that there are millions living in humanitarian crises," 18-year-old singer/songwriter Cody Simpson added. "I hope others will join us in this massive display of public support calling for a more humane world."
The launch of #ShareHumanity comes at a particularly critical time for relief efforts around the world amid proliferating crises and funding shortfalls.
The UN has previously noted that in 2015 alone, some 78 million people in 31 countries across the globe require urgent humanitarian assistance, in the form of shelter, health care, education and food, at a cost $16.4 billion.
Funds, however, are increasingly lacking and the intensity of violence facing humanitarian workers – from Yemen and Syria to South Sudan and Iraq – is progressively hampering critical aid efforts.