By Michelle Vink on
Michelle Vink was at the Special Olympic World Games in Los Angeles, and filed this report of her experiences.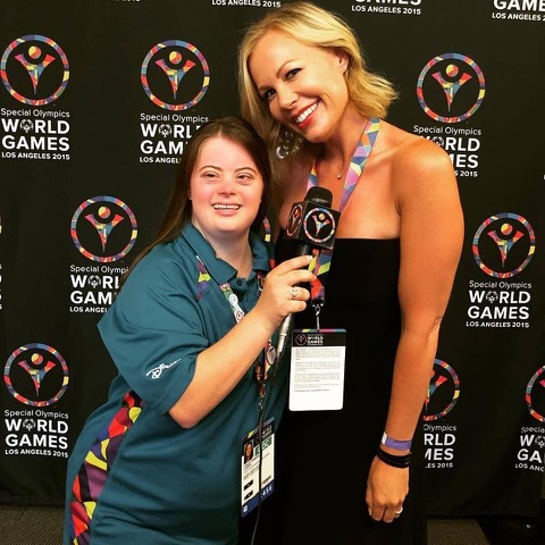 With the 6,500 athletes and 2,000 coaches from over 165 countries now all back in their homelands, I wanted to take a moment to share my incredible experience of the 2015 Special Olympic World Games in Los Angeles. For anyone that doesn't believe that one person can make a difference, I can show you that it can happen.
A few weeks ago, I had the incredible opportunity to be part of one of the largest sports and humanitarian event anywhere and the single largest event in LA since the 1984 Olympics. A long time friend and fellow philanthropist, Vicki Robles was asked to create a team of professionals that could step in and help coordinate the media, celebrities and volunteers for the Opening Ceremony reception.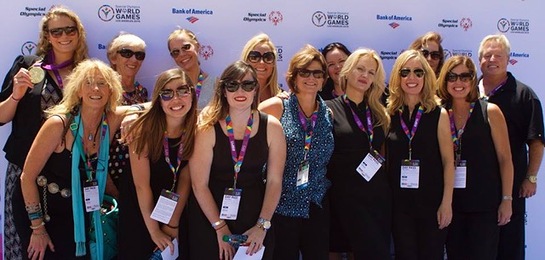 Our team had a dynamic group of volunteers from gold medal Olympians to industry professionals that all came together to lend their expertise to the cause and support some of the bravest, most inspirational athletes in this global event.
David George of DLG productions was part of our team handling the celebrities and media for the VIP reception. "What an honor to volunteer and experience first hand the generosity of the celebrities and entertainment industry executives who were so giving of their time and talents."
But what was incredible is that it wasn't just the celebrities and media that came out to support. People from all different backgrounds showed up to volunteer and be a part of this event, from fans in the stands to event support.
"I've never been so inspired or surrounded by such contagious energy," said Alex Powers, Entertainment Personality & Founder of I Can, I Will, I Do. "Every athlete was a winner, everyone was brave and every single person there made me want to be my absolute best me! I'm so very grateful for the opportunity to be a part of the Special Olympics magic. It reminded me, its a small world after all."
Because of people like Vicki that reached out to her networks to rally support and increase awareness, not only did all of the volunteers get to have an opportunity of a lifetime, but there was a ripple effect. Through this one small effort, along with all of the other incredible volunteers and teams that helped, the celebrity support, the inspirational words of the athletes and the spirit of the games would be experienced through the media and across the globe.
"So many incredible experiences…from the sheer exuberance and pride on the faces of the thousands of athletes as they marched into the coliseum; as they competed in their sport and as they both humbly and enthusiastically received their well earned awards," added Vicki Robles. "To the crowd's unbridled support, generosity and compassion exemplified throughout the games. Having experienced these incredible moments with our amazing team of volunteers ensures me that these special memories will live on in all of our hearts forever. I will forever be changed by this extraordinary experience".
For more information on the 2015 Special Olympics World Games, visit www.LA2015.org and on social with #ReachUpLA on Facebook, Twitter and Instagram.