A who's who of Vietnamese celebrities and Vietnam Idol alumni recently appeared on VTV for "The Call of the Wild," a two-hour special to raise awareness about the fate of Africa's rhinos, relentlessly targeted by poachers for their horns.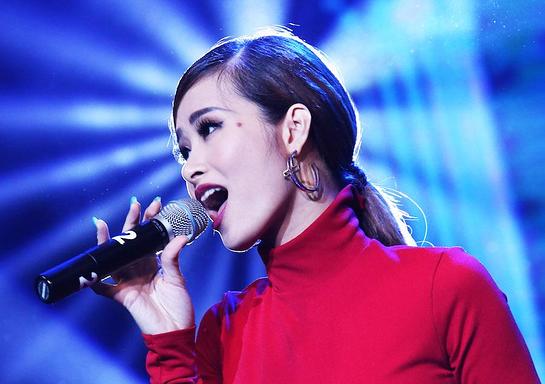 The special was aimed at Vietnamese youth, who are highly influential in persuading elders to reject the consumption of rhino horn, considered by many to be luxury item due to beliefs that when ground into a powder and ingested, it can improve health, cure disease and even prevent hangovers.
This event was part of "Stop Using Rhino Horn," a three-year campaign launched in 2014 by WildAid and African Wildlife Foundation to educate and persuade the people of Vietnam, one of the world's largest markets for rhino horn. Their goals are to raise awareness of the rhino poaching crisis, to support Vietnamese lawmakers in strengthening enforcement efforts and to measurably reduce consumer demand for rhino horn.
WildAid Vietnam writes of the VTV special:
"We believe that music has the power to guide young people to become ambassadors for nature who will protect rhinos as well as other endangered species, and preserve Vietnam's natural heritage for future generations.
"Through this event, the Stop Using Rhino Horn campaign also hopes to contribute to improving the image of Vietnam in the eyes of international communities, by conveying a positive image of young people in Vietnam taking action for nature conservation and contributing to the country's sustainable development."
Among the pop stars appearing on the show was Thanh Bùi, who along with fellow singer Thu Minh traveled to Africa last year to speak out against poaching. "When I arrived in South Africa, being a Vietnamese, I was held for interviews for four hours at the airport," he said. "I felt I was treated like a criminal. Later, when I learned about and witnessed with my own eyes the horrible massacre of the rhino in South Africa, I got to understand why.
"However, I do not want the Vietnamese youths to have bad experiences," Bùi continued. "Last month, 22 Vietnamese young people had a chance to visit South Africa … and they became excellent ambassadors, bringing messages of true love of nature to their families and community."
In April, WildAid Vietnam welcomed Vietnamese-American actor Maggie Q, star of the hit CBS series "Stalker," who has starred in several WildAid PSAs for sharks, rhinos and other species.
Source: WildAid