Each year, approximately 88,000 women in the United States are diagnosed with a gynecologic cancer. The five main gynecologic cancers are cervical, ovarian, uterine, vaginal, and vulvar. Of all gynecologic cancers, only cervical has a screening test that helps prevent the disease and can also find it early, when treatment works best.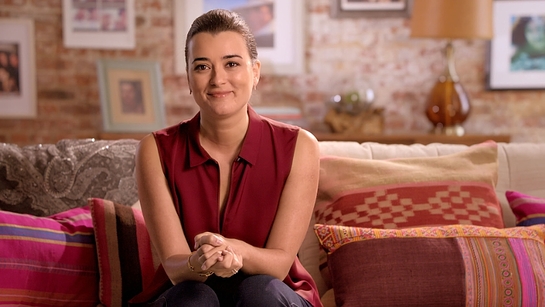 In new TV, radio, and print public service announcements (PSAs) from the Centers for Disease Control and Prevention (CDC), actress Cote de Pablo talks about her own brush with cervical cancer.
"I was working, traveling, and enjoying life," Ms. de Pablo says. "Too much time passed since my last Pap test. By the time I was tested, things didn't look too good."
Ms. de Pablo says that after lots of worrying, the test results came back and there was good news – she did not have cervical cancer. She talks about how this health scare affected not only her, but also her mother.
Urging women to get a Pap test to check for cervical cancer, Ms. de Pablo says, "Please pay attention to your health – for you and the people who care about you."
The new PSAs, available in English and Spanish, were produced by CDC's Inside Knowledge: Get the Facts About Gynecologic Cancer campaign. The campaign provides free educational resources for women during September, National Gynecologic Cancer Awareness Month, and all through the year.
In addition to the PSAs with Ms. de Pablo, Inside Knowledge also has new English and Spanish PSAs that focus on gynecologic cancer symptoms. Entitled "Are You Listening?", these PSAs encourage women to learn the warning signs and see a doctor if they have symptoms that persist for two weeks or longer.
The PSAs, as well as behind-the-scenes videos with Ms. de Pablo, and free fact sheets, brochures, and posters can be found at www.cdc.gov/cancer/knowledge.
"I think it is incredibly important to shed light on these particular types of cancers — all women are at risk for them," Ms. de Pablo explains when discussing her decision to take part in CDC's Inside Knowledge campaign. "I think women need to know more. I'm so glad I can do my part to help spread the word."
The Inside Knowledge: Get the Facts About Gynecologic Cancer campaign is an initiative that supports the Gynecologic Cancer Education and Awareness Act of 2005, or Johanna's Law, which was unanimously passed by the 109th Congress in 2006, and signed into law in January 2007.