On Sunday January 24th, NBA Star Amaré Stoudemire and Acclaimed Artist and Hebru Brantly joined together for a live art installation for community children at Little Black Pearl Art & Design Center to inspire kids to engage in the arts.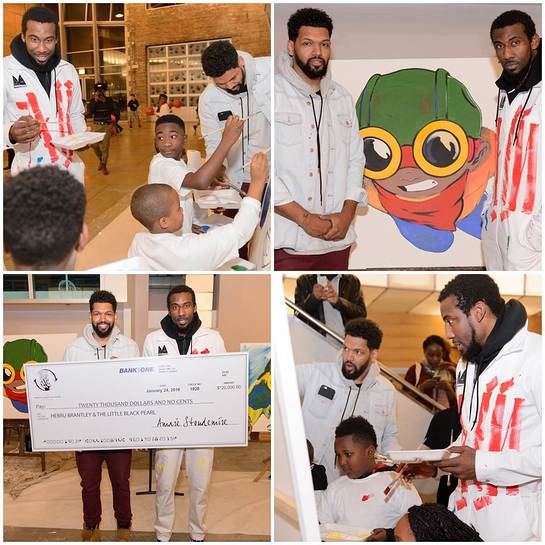 Amaré and Hebru painted several paintings along with the children and throughout the evening Amaré took breaks to autograph basketballs. Hebru Brantley, a local Chicago artist, was brought by his peer Amaré Stoudemire to create an interactive experience for local youth to engage in arts and sports activities.
This is the second "In The Paint" Series launched by Amaré Stoudemire through his Melech Collection, a platform he created to provide access between emerging artists and burgeoning art enthusiasts. To read about the first event, click here.
Through the "In the Paint" Series which reflects both his love for art and basketball, he will collaborate with leading and emerging artists in local communities throughout the country to create interactive events to expose youth to art in their community.
At the close of the evening Amaré, alongside Hebru, presented a $20,000 check to Little Black Pearl Art & Design Center.