By Tim Saunders on
New Zealand-born country music sensation Outlaw Dicky Dawg is urging farmers around the world to embrace the animal-friendly technique of sheep whispering.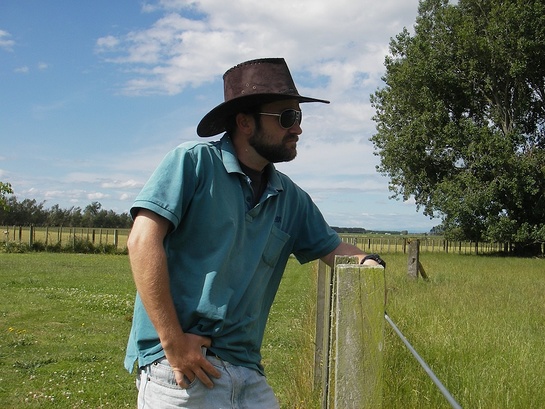 At a press conference held earlier today in a shed in his neighbor's garden, Dawg announced plans to open the first ever Sheep Institute of Technology and Education (Sh.I.T.E.) in his hometown of Palmerston North.
"Sheep are kinda, like, awesome," he said. "We need to build a society that accepts sheep as equals. It's time to take sheepology to the world."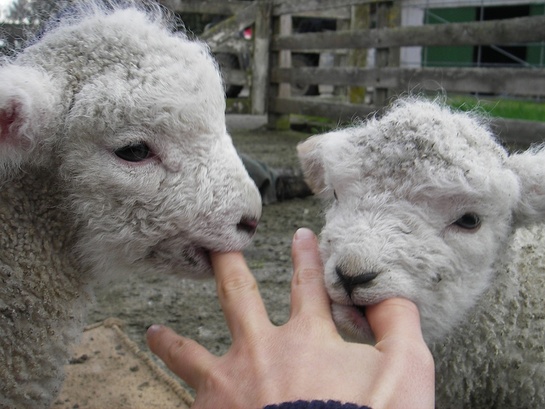 The new Sh.I.T.E. facility will employ over 100 sheep specialists from 23 different nations, and will teach techniques such as quantitative alertness methods (how to count sheep without falling asleep), sheep aggression studies, sheep exercise training, and sheep fashion analysis.
"The Sheepus species is now so intertwined with New Zealand's culture that it exemplifies our international image," said Outlaw Dicky. "Perhaps one of the most important facets of sheep whispering is its effect on our treatment of each other. As the world sinks into a bed of economic and political sludge, perhaps we can learn a little from our woolly counterparts.
"Sheep accept what they are, they are not weighed down by cumbersome power battles. They never moan that some sheep are higher in the hierarchy than others, they know that hard work and luck may one day put them at the top. Both black and white sheep live in total harmony, they understand they are all just sheep, and to stick together is to survive. Perhaps we can learn our most valuable lessons from this fact alone, as families, as a country, as a planet."
There are currently close to 5000 scientists working in sheep-based research institutions in New Zealand. Per capita, that is higher than anywhere else in the general Pacific Ocean area. In fact, sheepology is one of the fastest growing career options in the country, along with flag designing and acting as extras in films.
"I can see a future that is better for sheep," said Outlaw Dicky Dawg. "There will be more job opportunities and a more comprehensive education system. Talented sheep, those that show attributes suitable for particular jobs, will no longer fall through the cracks. The world, once seemingly big and scary to adolescent lambs, will accept sheep with open arms, only too willing to welcome them to their workplaces, their homes, and their families.
"I can see a species that will one day be at peace.
"But only with your help will we succeed. Only with your dedication, your commitment, will we finally make life easier for sheep."
Work on the new Sh.I.T.E. facility was expected to start earlier today, except April Fools Day is regarded as a holiday in New Zealand.