On Sunday, May 15, The Actors Fund gathered at the home of Western Council member Ilyanne Morden Kichaven and her husband Mike for their annual west coast celebration of Edwin Forrest Day and Shakespeare's birthday.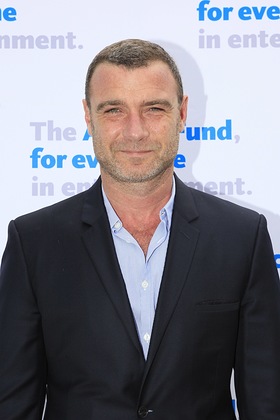 The Actors Fund was honored to have acclaimed star of stage and screen Liev Schreiber as their special guest for the afternoon. Mr. Schreiber delighted guests with a presentation entitled "Shakespeare's Bad Boys: Duality and Action," in which he gave the rapt audience an in-depth perspective into the minds and motivations of a few of Shakespeare's most notorious villains. In addition to insightful textual analysis, he also favored the crowd with readings from speeches of the villains themselves: Iago (Othello), Shylock (The Merchant of Venice), and Macbeth.
Celebrity guests in attendance included Patrick Fabian ("Better Call Saul"), James Karen, Ilene Graff, Jane Johnston Shearing, Patricia Morison and Blair Tindall (author, "Mozart In The Jungle").
The Actors Fund is a national human services organization that helps everyone — performers and those behind the scenes — who works in performing arts and entertainment. Serving professionals in film, theatre, television, music, opera, radio and dance, The Fund's programs include social services and emergency financial assistance, health care and insurance counseling, housing, and employment and training services. With offices in New York, Los Angeles and Chicago, The Actors Fund is a safety net for those in need, crisis or transition. The Actors Fund established the Edwin Forrest Society to give special recognition to those selfless individuals who have made provisions for estate gifts to The Actors Fund. For more information, please visit www.actorsfund.org/support-fund/edwinforrest.