Dozens of stars from TV, sports, music and film anted up and bet big to support talented young cancer researchers and helped change the future of cancer at Tower Cancer Research Foundation's 3rd Annual Ante Up for a Cancer Free Generation Poker Tournament and Casino Night over the weekend at Riviera 31 at the Sofitel Hotel Beverly Hills.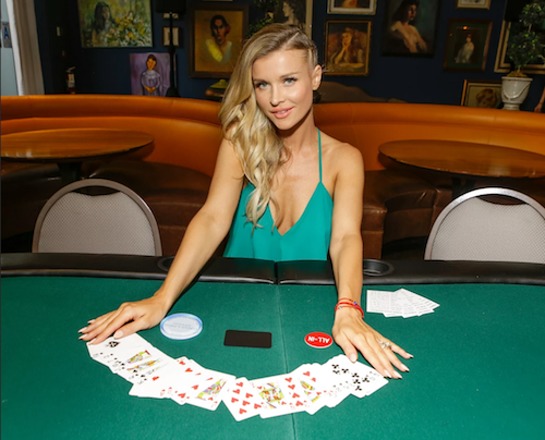 Samantha Harris, host of Entertainment Tonight, and former host of Dancing with the Stars, who is a breast cancer survivor, was honored with the inaugural Cancer Free Generation (CFG) Mission Award.
Cancer Free Generation is the young leadership division of Tower Cancer Research Foundation. CFG seeks to identify, among their peers in the Southern California region, visionary and innovative doctors, medical professionals and researchers and enable them to discover and implement new ideas and techniques to conquer cancer. Additionally, CFG's efforts support young people and their families who have been impacted by cancer, so that they may approach life with renewed strength and optimism. With this dual approach, CFG's goal is to help ensure that the next generation becomes the first cancer free generation. CFG's executive committee consists of young professionals working in a variety of fields including finance, law, real estate, entertainment, and medicine. Many members of CFG's leadership are, themselves, young cancer survivors. Their common vision is the desire to build a more inspired community via connecting fascinating and passionate young people who make a difference in the world.
Among those who attended were Gene Simmons of KISS and supermodel Joanna Krupa.
Top prizes from the affair included a seat in the PokerStars Caribbean Adventure Main Event, January 2017 in the Bahamas; 5-Night Stay at the Trump Hotel Waikiki Hawaii; and a 3-Night Stay for Two at the Hilton Los Cabos.