On July 1st, Men's Wearhouse launches its Ninth Annual National Suit Drive, where stores across the nation will be collecting gently used men's and women's professional attire to give unemployed individuals a chance to look their best as they transition back into the workforce.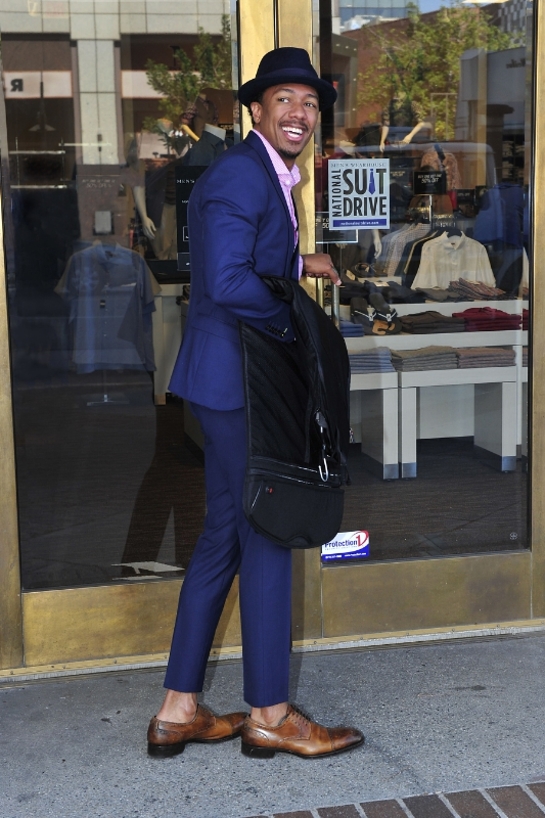 TV host, producer, entrepreneur and philanthropist, Nick Cannon, is partnering with Men's Wearhouse to call attention to the program by making a personal donation and encouraging Americans to clean out their closets and #GiveASuit.
From July 1st to July 31st, clothing collected at Men's Wearhouse stores will be distributed to over 180 local non-profit organizations across the country that help disadvantaged individuals regain employment through job readiness programs and workforce assistance. Over the past eight years, the National Suit Drive has collected more than one million items of clothing.
"I've worn many different 'suits' over the course of my career – as a musician, an actor, a record producer – and no matter the task at hand, feeling and looking confident is key. A suit can bring that pep in your step to perform at your personal best," said Cannon. "I'm honored to be partnering with the Men's Wearhouse National Suit Drive to help men across the country fulfill their dreams."
"A suit not only changes your appearance, it changes your whole demeanor," said Doug Ewert, CEO of Tailored Brands, Inc. "It's about feeling confident enough to reach your full potential, and the National Suit Drive gives men that opportunity to put on a suit and enter an interview with the confidence they need to win their next job. As we kick off our ninth annual campaign, we are hopeful that it will be our most successful to date."
Consumers can donate their gently-used professional clothing, including men's and women's suits, ties, jackets, shirts, pants, belts and shoes at over 800 Men's Wearhouse and Men's Wearhouse and Tux locations around the country. As a thank you, donors will receive 50 percent off their next purchase of regular priced retail items (excluding shoes, clearance and Exceptional Value items).
#GIVEASUIT AND GET SOCIAL

The National Suit Drive is symbolized by a blue hanger. To help spread the word about this campaign, Men's Wearhouse is encouraging people to share the #GiveASuit post found on its Facebook and Twitter pages. For every share, the company will donate $1 (up to $25,000) to the local non-profits they have partnered with.
Donors are also encouraged to help raise awareness by sharing a photo of an empty hanger in their hometown, identified by a unique backdrop, using #GiveASuit. Men's Wearhouse will be reposting their favorite photos throughout the month of July.
For more information, visit the National Suit Drive website at www.nationalsuitdrive.com.