Beyond everything they do to keep us safe, service members make the additional sacrifice of spending long periods of time away from family and friends. They miss their families, miss their communities, and certainly, they miss the comforts of home. That's why DoSomething.org, the largest organization for young people and social change has teamed up with Johnson & Johnson for a campaign called Smiles for Soldiers.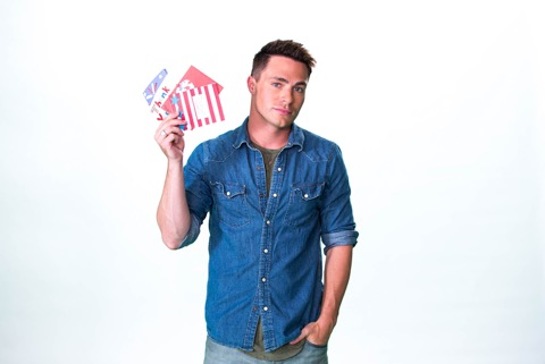 Smiles for Soldiers asks young people to create handmade thank you cards for U.S. military service members. As a sign of their appreciation, the cards will also help these military service members feel connected to home and to the people and the country they serve. From today through August 31, 2016, young people can visit DoSomething.org/Smile to sign up for the campaign and learn where they can send their cards. Young people who submit a photo of the cards they create will have the chance to win a $5,000 scholarship from DoSomething.org.

"It's important to show appreciation to those who serve our country all year round," said Aria Finger, CEO and Chief Old Person at DoSomething.org. "I love that starting this 4th of July weekend, our members are using their creativity and passion to help bring joy to the men and women who help keep us safe."
Additionally, young people who participate in the Smiles for Soldiers campaign will have the chance to be selected as a Johnson & Johnson Youth Champion of Care.
Eleven Youth Champions of Care will win a trip for two to a U.S. Women's National Team soccer match in the Fall of 2016. There, they will participate in a volunteer activity, get tickets to the match, and be honored on the field before the game with former U.S. Men's National Team Forward, Landon Donovan.
"At Johnson & Johnson, we take great pride in supporting our active duty servicemen and women," said Sarah Colamarino, VP Corporate Equity and Partnership. "Through Smiles for Soldiers, we hope to have a powerful impact on those who sacrifice so much to serve our country."
Actor Colton Haynes recorded a public service for the campaign encouraging his fans to join and make thank you cards for service members.
"The Smiles for Soldiers campaign means a lot to me because my sister served in the Air Force," said Colton Haynes. "It's so important to show gratitude and appreciation to those who fight for our country."
For more information about the Smiles for Soldiers campaign, visit: DoSomething.org/Smile.