Bulgari is proudly celebrating its philanthropic, global partnership with Save the Children by launching the new campaign #RAISEYOURHAND.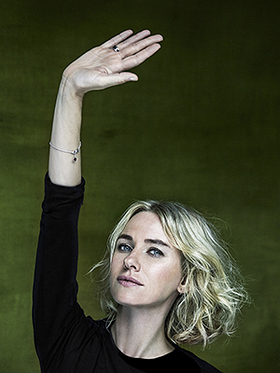 Lily Aldridge, Matthew Bell, Juliette Binoche, Jamie Bochert, Helena Christensen, Tommy Dunn, Luke Evans, Chiara Ferragni, Toni Garrn, Nolan Gerard Funk, Dorian Grinspan, Johannes Huebl, Jon Kortajarena, Carina Lau, Tali Lennox, Nastia Liukin, Chloe Norgaard, Olivia Palermo, Soo Joo Park, Shu Qi, Meg Ryan, Eugenia Silva, Josephine Skriver, Naomi Watts, Kris Wu, and HSH Princess Lilly zu Sayn Wittgenstein Berleburg have agreed to join Bulgari in this new movement, posing for photos and films that will benefit the charity campaign.
Fabrizio Ferri explains the campaign's #RAISE YOUR HAND slogan, "We raise our hand to signal our presence, our interest, our attention, our participation. To signal that we do not hide, that we have no fear, that we believe we have an answer. Raising our hand while wearing the ring or the bracelet symbolizes our support for Bulgari's effort to raise funds for Save the Children. I have personally witnessed the positive impact it has had on the lives of thousands of children around the world, thanks to the money raised so far. That's why I donate my work. This is how I raise my hand."
The Perfect Complement to the Campaign
The example par excellence of Bulgari's commitment to Save the Children is its new sterling silver and black ceramic bracelet, specially created for the campaign, providing a beautiful addition to the Save the Children jewelry collection. Bearing the Save the Children logo, the stunning bracelet perfectly complements the emblematic line. Comprised originally of a ring and a pendant, each piece of the Save the Children collection is inspired by Bulgari's iconic B.zero1 jewelry design.
Available in Bulgari stores worldwide, select department stores, and on Bulgari's website (in the US and Japan), the bracelet retails for $510, of $100 is donated directly to Save the Children.
$50 Million has Reached 1 Million
In 2016 their partnership is strengthened by a new bespoke initiative, one that empowers youth to enhance their "soft skills," build upon their capacities, and improve their economic conditions as they pursue their own journeys, from deprivation to success.
To date, the wildly successful sales of the custom-designed Bulgari collection has helped to raise $50 million for Save the Children. These important donations have reached 1 million beneficiaries in 33 countries across five continents, in areas where natural disasters, wars, conflict, marginalization, disability and poverty can hinder the right to education and a better future.
Over 7 years, Bulgari and Save the Children have had an active presence in more than 2,000 schools, providing improvements to services and infrastructures, and training teachers to use child-centered, more interactive teaching methods.
Focusing on Youth Empowerment
Through the #RAISEYOURHAND campaign, Bulgari and Save the Children's partnership is able to put a special focus on youth empowerment, as it is the best investment to pursue a prosperous, healthy, and more just society.
Bulgari is investing in the future of hundreds of thousands of children worldwide, giving them the opportunity to be what children deserve to be, and aspire to become. Its work can help children to make informed choices, empowering them to form their own healthy foundations that will be the basis of our society of tomorrow.
Jean-Christophe Babin, CEO of Bulgari, adds, "Save the Children is one of the most effective, wide-reaching charities in the world, and we are proud to work alongside them in their cause. Children are a key component in the fight against poverty, because as much as they are vulnerable they also harbor so much potential. It is by providing assistance and education to a growing youth that we can make a difference in the whole rest of their lives. Bettering the world is a quality inborn in Bulgari's company culture. We are proud to partner with Save the Children to do our part in making a better tomorrow."
Claudio Tesauro, Save the Children Italy's President, added: "Being able to continue the journey that we started 7 years ago with Bulgari is a source of great pride for Save the Children, and we are certain that the #RAISE YOUR HAND call-to-action will give new momentum to this partnership. In line with the campaign's creative concept developed by Fabrizio Ferri, Bulgari and Save the Children have raised their hands to signify that many lives can be changed — those of the children living in the most deprived areas of the world, those of many young people who could find their life path if given the opportunity to cultivate their talents. A great many people are allowing this partnership to make a difference in the lives of so many children among the most vulnerable in the world, giving them the future they deserve."