The International Rescue Committee hosted their annual 2016 Rescue Dinner (formally Freedom Award Dinner) last week at the Waldorf Astoria in NYC.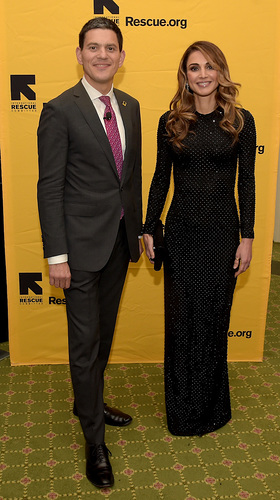 The event honored Spyros Galinos, Mayor of Lesvos, Greece and John J. Mack and his family. Other guests in attendance included IRC President and CEO David Miliband, Queen Rania Al Abdullah of Jordan and IRC celebrity supporters Lauren Adams, Deborah Ayorinde, Demi Grace Ayorinde, Zuri Marley, and others.
The International Rescue Committee's Freedom Award Dinner supports the organization's lifesaving humanitarian aid work around the world. The Freedom Award has been presented to individuals who have made extraordinary contributions in support of refugees, and who have championed the cause of liberty, individual freedom and dignity.