Animal Hope and Wellness Foundation (AHWF), a 501c3 non-profit organization that is focused solely on rescuing, rehabbing and rehoming abused and neglected animals, has released the first details of its highly-anticipated Gratitude Gala on Saturday, March 4, 2017.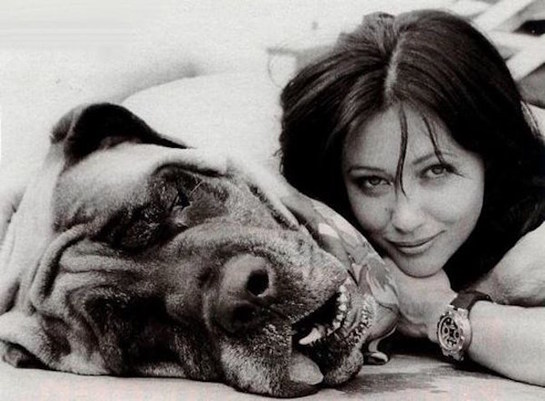 Actress and longtime animal advocate, Shannen Doherty, is hosting the festivities taking place from 7:30pm to 11:30pm at the W Hotel in Hollywood which is located at 6250 Hollywood Blvd. Tickets to the AHWF Gratitude Gala are available here.
The exclusive event is designed to pay tribute to the many dedicated and hard-working volunteers and donors who make the foundation's immensely important work of saving the lives of thousands of innocent animals possible; both here in the United States and in Asia.
"I am honored to be part of this extraordinary event," said Doherty. "And am proud to be associated with the highly-regarded Animal Hope and Wellness Foundation, what it stands for and the incredible difference it makes in the lives of so many animals in need."
Sure to attract a "who's who" crowd from the worlds of entertainment and animal welfare, the AHWF's Gratitude Gala includes delicious vegan food, cocktails, dancing, raffles, a performance by special musical guest Rooney and many more surprises.
"Marc Ching and I are thrilled to have the opportunity to show our valued volunteers, donors and supporters how important they are to us and what we do as well as how much we appreciate them," said Valarie Ianniello, Executive Director of AHWF. "We could not do any of this without them and we look forward to sharing with them what is sure to be a memorable evening filled with love, laughter, gratitude and probably more than a few tears."
Funds raised at the Gala will benefit the AHWF's ambitious agenda in 2017, which includes our newly-launched Microchip Program in China; our ongoing efforts to revitalize the Gupo Market in South Korea where up to 17 dog slaughterhouses will close to be replaced by, with AHWF's help, new businesses; and our local school program to teach children about being compassionate towards animals.