Based on more than a million votes by the American public and the deliberations of a panel of celebrity animal lovers and dog experts, Alice, a five-year-old German Shepherd from Nicholasville, Kentucky, has been named the nation's most heroic canine, besting 360 other competitors across the country and capturing the top title of "American Hero Dog" at the 2019 American Humane Hero Dog Awards.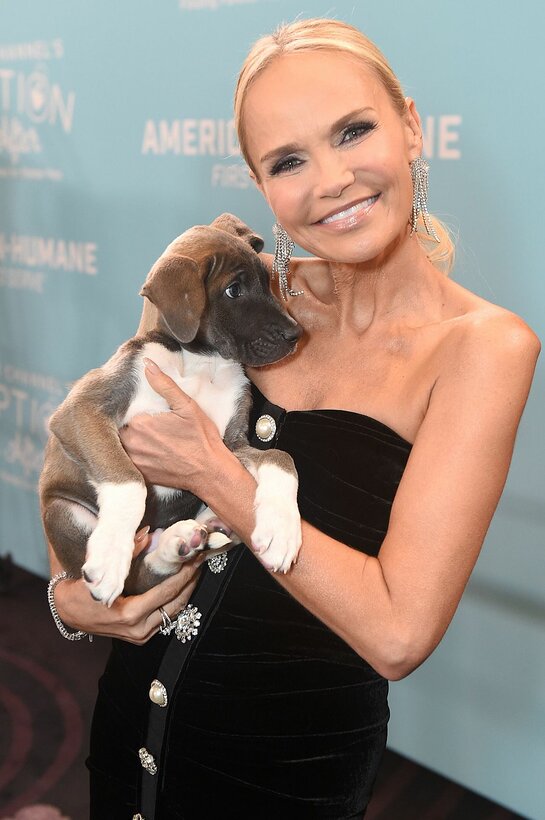 The ninth annual Hero Dogs Awards is sponsored by the Lois Pope LIFE Foundation, Inc. and Zoetis, and will be broadcast nationally as a two-hour special on Hallmark Channel October 21 at 8:00 pm ET/PT, 7 pm Central.
In 2015, Antonio was a normal, playful nine-year old who loved soccer and his friends. Then, on a normal day, while riding in the back of his parents' SUV with his younger brothers on the way to a family dinner, a man fired three to five bullets into their car and shot him in the head. Since that day Antonio has been fighting the battle of a lifetime. He spent 18 days in a coma and has endured five brain surgeries. Nearly four years later, an artificial skull covers half of Antonio's brain, because a seizure causing a fall could be fatal. Antonio not only battles seizures, but migraines, balance issues, spells and more. In October of 2016, Antonio was paired with his service dog, Alice, from Guardian Angels Medical Service Dogs in Florida. His mom, Tara, says, "Alice is a hero in our eyes, because without her, Antonio would not be able to do the simple things in life that we take for granted." Going to school, the store, or even just a walk outside would be impossible for him. Never once has Alice failed to alert to an oncoming seizure or "spell" and she assists him with his balance issues. Alice has given Antonio the chance at a new normal life he couldn't have had without her. She is a loyal and loving hero every day. She's saved Antonio's life many times. She is his guardian angel and helps him live his new normal to the fullest extent possible.
For her extraordinary bravery and good works, Alice won the American Humane Hero Dog Awards' Hero Service Dog category. This year, the category is sponsored by Lulu's Fund. We thank them for helping draw attention to Alice's story and spotlighting dogs' life-changing and life-saving capabilities.
The sold-out, star-studded awards honoring America's most heroic canines were hosted at the Beverly Hilton Hotel last week by television and film star James Denton and model and animal advocate Beth Stern, accompanied by a galaxy of celebrity stars and presenters including Kristin Chenoweth ("Wicked," "The West Wing"), Shannen Doherty ("Beverly Hills 90210"), Trevor Donovan ("Love, Fall & Order," "SnowComing"), Danielle Fishel ("Girl Meets World"), Vivica A. Fox ("Empire"), Sarah Michelle Gellar ("Other People's Houses"), Jenna Johnson ("Dancing with the Stars"), Ally Maki ("Toy Story 4," "Dear White People"), Debbie Matenopoulos ("Home & Family"), Cameron Mathison ("Home & Family"), Wendi McLendon-Covey ("The Goldbergs"), Brandon McMillan ("Lucky Dog"), Barbara Niven ("Christmas in Evergreen," "Chesapeake Shores"), Kris Polaha ("Mystery 101," "Wonder Woman 1984"), Roselyn Sanchez ("A Taste of Summer," "Grand Hotel"), Ariel Winter ("Modern Family"), Eric Winter ("A Taste of Summer," "The Rookie"), Larissa Wohl ("Home & Family"), and Sofia Wylie ("High School Musical: The Musical: The Series").
The Hero Dog Awards were created to celebrate the powerful relationship between dogs and people and recognize extraordinary acts of heroism performed by ordinary dogs. The event will be broadcast nationwide by Hallmark Channel on October 21 at 8 pm ET/PT, 7 pm Central. The program will air as part of Hallmark Channel's Pet Project, the network's cross-platform advocacy campaign designed to celebrate the joy and enrichment animals bring to our lives. During American Humane's annual "Adopt-a-Dog Month" this October, the organization is teaming up with Hallmark Channel's "Adoption Ever After" campaign to help get more of the millions of beautiful animals left in shelters each year into forever homes.
"The American Humane Hero Dog Awards were created to honor some of the world's most extraordinary heroes," said Robin Ganzert, PhD, president and CEO of American Humane, the country's first national humane organization. "These heroic canines have gone above and beyond the call of duty, saving lives on the battlefield, comforting the ill and aged, and reminding us of the powerful, age-old bond between animals and people. All seven category winners exemplify what it means to be a hero, and we hope that their stories – and Alice's – will inspire people to value our animal friends and to recognize how much they do for us every day."
"It is an honor to support an effort to recognize the best of our best friends," said philanthropist Lois Pope, the awards' Platinum Presenting Sponsor. "From those who defend our country to those who help us heal, guide us, protect us, and help find the lost, every single contender exemplifies the courage and heroism we seek to spotlight in the Hero Dog Awards campaign. Through this national forum we have helped underscore the lifesaving, life-affirming work of our nation's canine heroes."
"Animals are our best friends, enriching, improving, and sometimes even saving our lives," said Tara Bidgood, DVM, PhD, DACVCP, executive director, Zoetis Petcare Veterinary Professional Services. "As an organization dedicated to improving and saving the lives of those best friends, we are proud to serve as the corporate sponsor of the 2019 American Humane Hero Dog Awards."
"Hallmark Channel is proud to have the American Humane Hero Dog Awards serve as the focal point of our Adoption Ever After initiative," said Bill Abbott, president and CEO of Crown Media Family Networks. "Adoption Ever After is our on- and off-air advocacy and awareness initiative designed to celebrate the joy pets bring to our lives, shine a spotlight on the wonderful animals in shelters across the country, and promote adoption."
The winner is chosen through a combination of public votes and voting by a panel of animal advocates and celebrity judges including Prince Lorenzo Borghese, Philippe and Ashlan Gorse Cousteau, Erik Estrada, Danielle Fishel, Maria Goodavage, Carolyn Hennesy, Bailee Madison, Adrienne Maloof, Agent Jerry Means, Laura Nativo, Carlos and Alexa PenaVega, and Amy Purdy.