YWCA USA will celebrate the achievements of extraordinary leaders and organizations who serve as role models for women and girls at the Women of Distinction Awards Gala during the YWCA USA National Conference on Friday, June 16, 2017, at the Capital Hilton in Washington, D.C.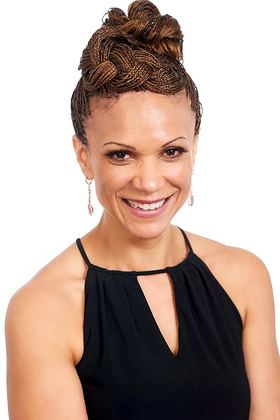 Melissa Harris-Perry will be the host of the gala event. Ms. Perry is Professor and Maya Angelou Presidential Chair at Wake Forest University, the Director of the Anna Julia Cooper Center on Gender, Race, and Politics in the South, and the Executive Director of the Pro Humanitate Institute at Wake Forest University.
National Domestic Workers Alliance will be presented with the Advocacy and Civic Engagement award; Nordstrom will receive the Corporate Partnership award; New York City Council's Young Women's Initiative will receive the Girls/Women Empowerment award, and Charlene A. Carruthers will receive the Dorothy I. Height Racial Justice Award.
The YWCA USA Women of Distinction Awards honor women from across the United States who have demonstrated excellence, leadership and integrity in their fields and in the community, serving as role models for other successful women. Nominations from YWCAs across the United States were submitted to identify leaders whose work has truly made an impact on women's economic empowerment and racial justice.
The YWCA USA Women of Distinction Awards include honorees for contributions in four key areas of public life: 1) Civic Engagement 2) Business 3) Philanthropy and 4) Military/Veterans Affairs.
Learn more here