As part of his 47th birthday celebrations, Nikolaj Coster-Waldau, United Nations Development Programme (UNDP) Goodwill Ambassador and the actor playing the role of Jaime Lannister in the HBO series Game of Thrones, is calling on his friends, family and fans to help him raise funds to support UN climate action programmes.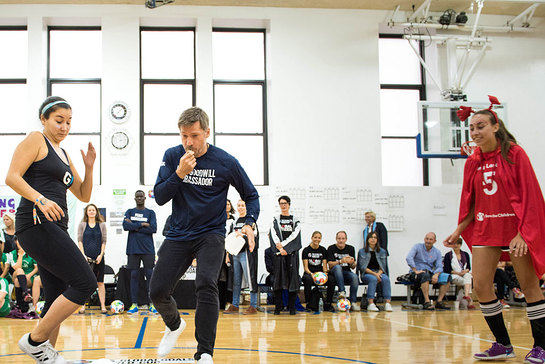 According to UNDP, Mr. Coster-Waldau has announced that all he wants for his birthday this year is a healthy planet.
"Like most parents, I want my daughters to achieve their dreams in life," Mr. Coster-Waldau, a father of two, said.
"But we cannot create opportunities and brighter futures for our children without protecting the planet we live on."
Mr. Coster-Waldau is dedicating the month of his sun sign Leo – from July 23-August 22 – to climate action. The lion is also the sigil of the House of Lannister, of which his character Jaime Lannister is a member.
UNDP appointed the star of the hit HBO series as its Goodwill Ambassador last September to help mobilize support for the Sustainable Development Goals (SDGs) with a particular focus on climate action (Goal 13) and gender equality (Goal 5).
Last year, he refereed the world's first amateur women's World Cup soccer tournament in New York, in which each team fought to promote one of the 17 Goals via the sport.
"As I turn a year older on July 27, help me celebrate another great year on this beautiful planet of ours by making my birthday wish come true," said Mr. Coster-Waldau. "Join me in supporting the UNDP, which works to end poverty while fighting climate change."
To learn more about his birthday fundraiser, visit: give.undp.org/nikolaj.