Celebrities famed for their extreme shopping could be feeling a little more saintly this year thanks to a new online shopping service that could turn them into some of the Britain's biggest charity givers.
Model and TV personality Danielle Lloyd has pledged to do her Christmas shopping this year using www.aGoodCause.co.uk – a unique service which allows shoppers to donate to charity for free while they shop online. Hundreds of different retailers, including Tesco, Nike and Miss Selfridge are already signed up and Danielle hopes that other celebs – and anyone who loves spending – will follow suit and complete their Christmas shopping online via aGoodCause.co.uk.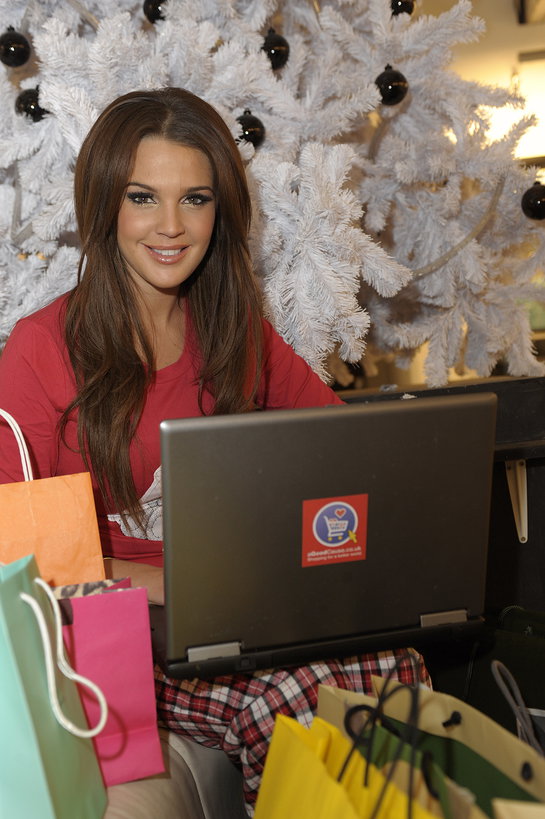 She said: "I am really excited to be working with aGoodCause.co.uk. I always spend more than I should on Christmas presents, and by using the website I can continue to do so knowing that some of the money is going to charity."
After downloading a piece of free software from the website, whenever you shop with one of the 570 online retailers that have joined the initiative, they will donate a percentage of what you spend to your chosen charity – without you spending a penny extra.
Among the 200+ charities already signed up to receive donations via aGoodCause.co.uk are Help the Aged, Marie Curie Cancer Care, Christian Aid and Against Breast Cancer.