On Wednesday, January 17th, 2018 Hollywood came together at the DREAM Hotel in Los Angeles for 'An Evening for DREAMS' hosted by Covenant House California and presented by Delta Air Lines.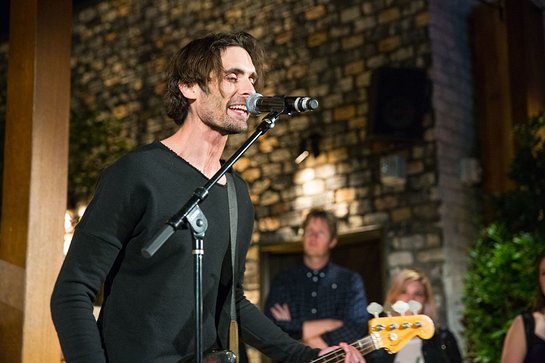 The evening celebrated the dreams of Covenant House of California's youth and featured live musical performances by performance by Tyson Ritter along with several other members from The All-American Rejects, who performed a few songs including a cover of 'Where is My Mind' by The Pixies, as well as a performance from Morgxn. Also in attendance were Nate Berkus and Jeremiah Brent, stars of the soon-to-premiere Nate & Jeremiah by Design on TLC, as well as some of TNT's Major Crimes cast including Graham Patrick Martin, Kearran Giovanni, Ransford Doherty, and Rene Rosado.
President & CEO of Covenant House California, Bill Bedrossian spoke about the landscape of homeless youth in Los Angeles, with at least 4,000 youths that are homeless in Hollywood at any given time, and how people can get involved in helping these youths get off the streets. The evening's celebration shined a light on the talents and dreams of the youth that call Covenant House California's Hollywood campus "home."
Covenant House of California is a non-profit organization with locations in Hollywood, CA and Oakland, CA whose mission is to help homeless and trafficked youth by providing shelter and sanctuary for those who have nowhere to go.