Earth Friendly Products, the maker of ECOS environmentally friendly laundry detergent and household cleaners, culminated its year-long 50th anniversary celebration Saturday night as the presenting sponsor of the All It Takes annual fundraiser for its youth leadership programs.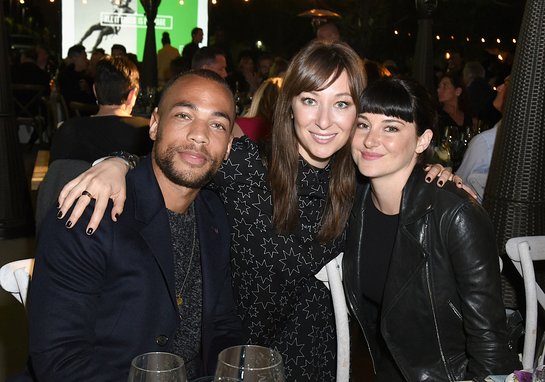 The "Lasting Legacy" reception and dinner under the stars was held at Earth Friendly Products' carbon neutral, Platinum Zero Waste-certified headquarters in Orange County, California.
Hollywood celebrities including Storm Reid (A Wrinkle in Time, Twelve Years a Slave), Francis Fisher (Titanic, Fargo), and Kendrick Sampson (Vampire Diaries, How to Get Away with Murder) joined Shailene Woodley (Big Little Lies, The Descendants) and Lori Woodley, founders of All It Takes, to celebrate the success that the organization has had in transforming the lives of tens of thousands of middle school students. Douglas Smith (Big Love, The Bye Bye Man), Isidora Goreshter (Shameless, Petal Pushers) and Ricky Garcia of Forever in Your Mind, which performed at the event, were also among the celebrities at the event.
All It Takes Youth Leadership Programs teach young people to create sustainable, positive change among their peers, family members, society and the environment through on-site school programming and overnight trainings. "Our programs teach young people at a critical life stage to practice empathy, compassion, responsibility and purpose to create sustainable, positive change in school, at home and in their communities," said Lori Woodley.
"All It Takes and Earth Friendly Products share the same goal of creating bold and compassionate leaders for the next generation who will help create a safer, greener planet," said Kelly Vlahakis-Hanks, president and CEO of Earth Friendly Products. "Last year I sent my daughter and her Girl Scout Troop to the All It Takes camp in Malibu, California, where they had amazing, life-changing experiences," she added. "They came away with greater confidence and more empathy for themselves, each other, their families, and our environment."
Lori Woodley, who founded All It Takes with her daughter Shailene Woodley, the multiple award-winning actress, said, "Earth Friendly Products embodies everything All It Takes believes our future can be, if the next generation can learn to look out for and care for one another. Earth Friendly Products — which provides its employees a high minimum wage and family-friendly benefits — is committed to investing in our youth, the environmental stewards of tomorrow."
For more information about All It Takes, please visit allittakes.org.