The Bailey Baio Angel Foundation, a 501c3 non-profit charity dedicated to providing support to the children and families affected by metabolic immune disorders, announced that it's 4th Annual Scott Baio Celebrity Charity Golf Tournament held, Monday, October 15th, at the Woodland Hills Country Club in Woodland Hills, California was a sold out event that exceeded fundraising expectations.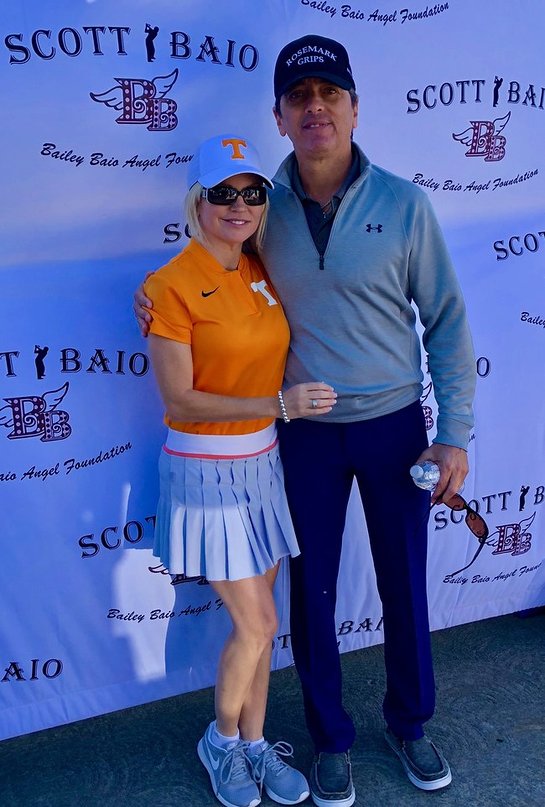 "This is more than a fundraising event, it is an opportunity for us to meet and introduce the families we support. We have raised significant funds and awareness," said Renee Baio, Founder, and President of the foundation. She added, "With this support, we have been able to provide low-protein formula and medical supplies to help these children affected with this metabolic disorder."
This event is the foundation's largest fundraiser with all proceeds directly benefiting efforts to assist children and families impacted by metabolic immune disorder.
Megan Norman, Vice President of BBAF, reports, "It was another successful tournament with over 160 golfers participating." Norman continued, "the goal is to help these kids and their families and continue to partner with incredible sponsors wanting to make a real difference."
The foundation welcomes all businesses, organizations and individuals across the country to participate in and sponsor this event. The golf tournament is the largest golf event of the year for the Woodland Hills Country Club and is increasing in popularity every year.
Some of the esteemed celebrity guests included Curt Schilling, Robert Hays, Adam Baldwin, Kristy Swanson, Todd Bridges, Ted McGinley, Michael Reagan, Martin Klebba, and Richard Karnes, with comedians K-von and Frank Lucero, and celebrity auctioneer Don Dotson of A&E's Storage Wars.
Silent Auction items included Curt Schilling's cleats worn in the World Series, a guitar signed by Kenny Chesney, Jack Nicklaus' golf shoes, and the art of Salvador Dali (Lincoln in Dalivision).
Sponsors included: Farmer's Insurance, Chick-Fil-A of West Hills, Image Quest of Nashville, TN, with title sponsor, My Pillow.
The 10th hole tournament tastings were provided by Elite Beverage International's Tequila Comisario and Bad Ash Cigar Company of Woodland Hills.