The holidays got extra festive when Jake T. Austin (co-star of the movie New Year's Eve) paid a surprise visit to the Boys & Girls Club of Hollywood.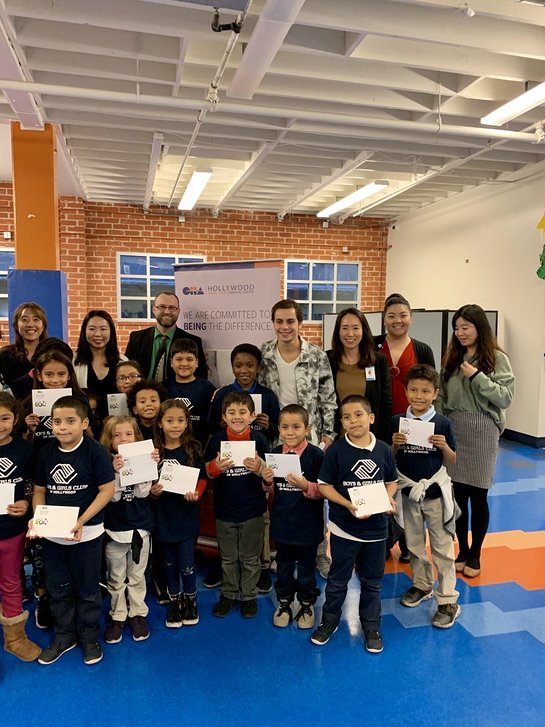 Partnering with CHA Hollywood Presbyterian Medical Center, Austin handed out Target giftcards while asking the kids what they'd buy with their newly found funds, to which a unanimous chorus echoed one response: "toys".
Starting his career in Nickelodeon's Go Diego Go!, and then a stint on Disney's The Witches of Waverly Place, Austin has transitioned into an adult actor with appearances on other hit television shows such as Law and Order SVU. Currently shooting Adverse with Mickey Rourke, Austin has been a longtime supporter of youth-based philanthropy. "Movie-making is magical, but being with the kids and seeing their faces light up is a special experience that I'm honored to be a part of" he said at the event.