The Hudson River Park Friends Playground Committee raised more than $250,000 at their annual luncheon on Friday afternoon at CURRENT at Pier 59.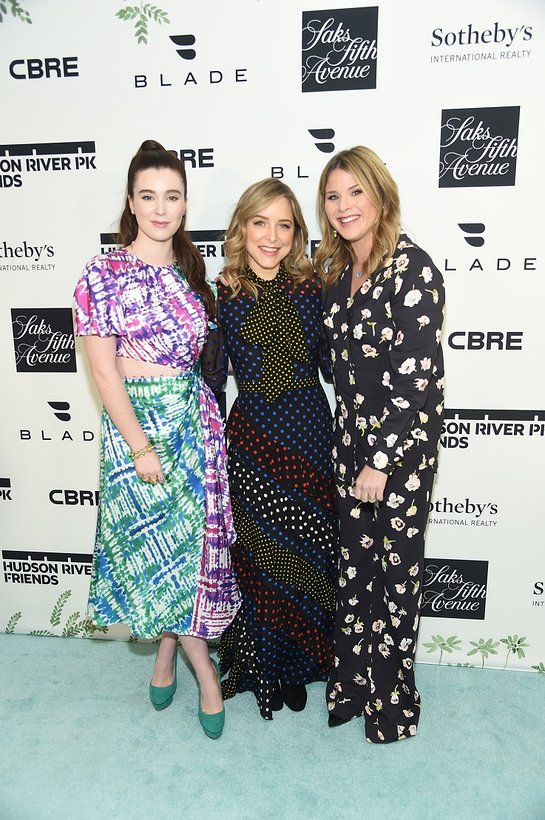 The Playground Committee is a first of its kind – it's a group of parents working to promote and support everything Hudson River Park has to offer, especially as it relates to children. By raising awareness and advocating for the Park, it provides families with young children with a new way to become involved. The Playground Committee works to gather support from the local community and raise funds for play areas, sports fields, environmental & education programs, and free events.
The Park receives no government funds for its operations, maintenance or programming, which are instead supported by limited revenues generated from within the Park and private donations. Making a gift to the Park's Playground Committee ensures our children have a fun and safe experience at the Park.
Guests included Champion Nell Diamond, Special Guest Jenna Bush Hager, Guest Speaker Jenny Mollen Biggs, Along with guests: Stacey Bendet, Barbara Pierce Bush, Jordan Foster, Charlotte Groeneveld, Rebecca Hessel Cohen, Rachelle Hruska MacPhearson, Prabal Gurung, Sheinelle Jones, April Larken, Ally Love, Hoda Kotb, Jodie Snyder Morel, Diana Taylor, Amie Wang, Melissa Wood Tepperberg, and more were in attendance.