On Wednesday, January 30th, 2019, the Hollywood community gathered at DREAM Hollywood for Covenant House California's annual event, 'An Evening for DREAMS' presented by Delta Air Lines.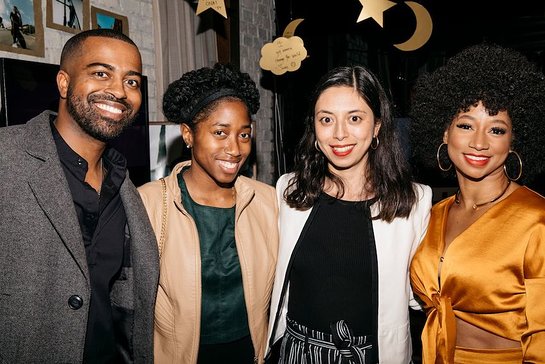 Guests mingled throughout the night and enjoyed live entertainment by the youth of the Cov as well as sweeping views of Hollywood from the rooftop of DREAM Hollywood. In attendance at this celebration were Jeremiah Brent, star of Nate & Jeremiah by Design on TLC, as well as Mary Elizabeth Ellis, Ava Cantrell, Graham Patrick Martin, Monique Coleman, and many more celebrity guests.
President & CEO of Covenant House California, Bill Bedrossian spoke on the landscape of youth homelessness, with over 6,000 youths sleeping on the streets of Los Angeles on any given night. Bedrossian emphasized the importance of the work being done at Covenant House California to get these youths off the streets and to provide them with the best chance for success in independence.
Covenant House of California is a non-profit organization, with locations in Hollywood, CA and Oakland, CA, that provides shelter, services, and programs to over 3,200 youth each year. Since opening their doors, the organization has served over 190,000 youths. For more information on Covenant House California and the work being done year-round for homeless and trafficked youth of the greater Los Angeles area, please click here.