On Saturday, March 30, the Human Rights Campaign (HRC), the nation's largest lesbian, gay, bisexual, transgender, and queer (LGBTQ) civil rights organization, presented its annual Los Angeles Dinner and honored the outstanding efforts of those who dedicate time, energy, spirit and whole-hearted commitment to bettering the lives of LGBTQ people.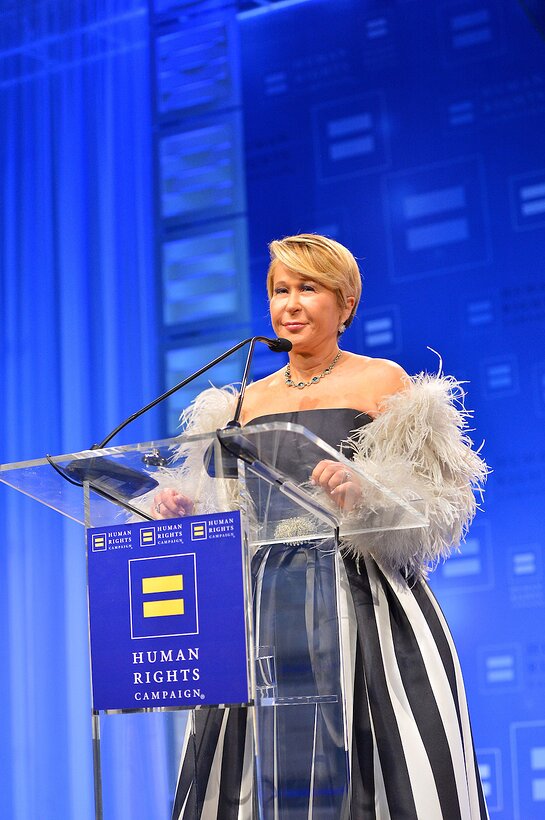 The Human Rights Campaign is America's largest civil rights organization working to achieve equality for lesbian, gay, bisexual, transgender and queer people. HRC envisions a world where LGBTQ people are embraced as full members of society at home, at work and in every community.
Among those who attended were Event Co-chairs Jessica Bair, Nam Lam, and Justin Mikita, HRC President Chad Griffin, National Leadership Award Recipient Yeardley Smith, Special Speaker U.S. Senator Cory Booker (D-NJ), Special Speaker U.S. Senator Kamala Harris (D-CA), Performer Betty Who, Performer Shea Diamond, Comedian Dana Goldberg, and Additional special guests including Paris Barclay, Alexandra Billings, Raymond Braun, Blossom Brown, Charlie Carver, Jake Choi, Betty DeGeneres, Lea DeLaria, Guillermo Diaz, Fortune Feimster, Jesse Tyler Ferguson, August Getty, AJ Gibson, Sam Greisman, Marcia Gay Harden, Gloria Calderon Kellett, Alex Landi, Luke Macfarlane, Ira Madison, Ross Mathews, AJ Michalka, Aly Michalka, Mercedes Bryce Morgan, DJ Nhandi, Brianna Oppenheimer, Ashley Park, Andrew Rannells, Rob Reiner, Adam Rippon, Vincent Rodriguez III, Charlotte Roi, Haaz Sleiman, Jacob Tobia, Aisha Tyler, Lachlan Watson, Gregory Wright, and many more!