The Multiple Myeloma Research Foundation (MMRF) hosted its 17t h annual MMRF Laugh for Life: New York fundraiser on May 7 at 583 Park Avenue.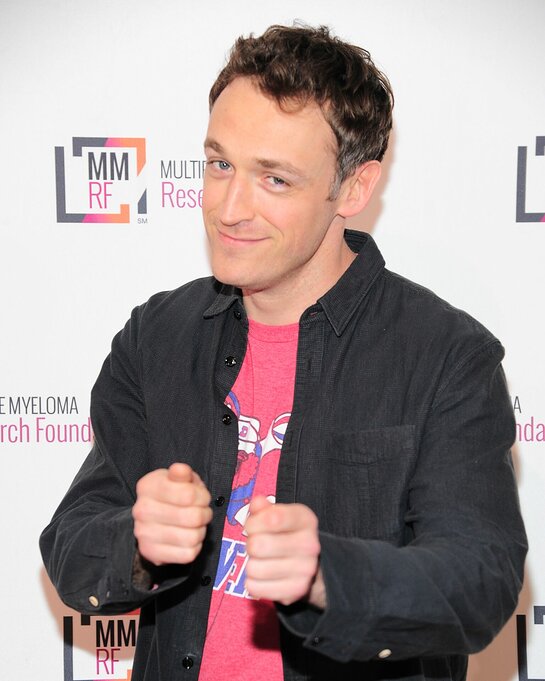 Comedian Dan Soder, best known for his role on Billions, performed at this year's sold out event, which raised nearly $800,000. The MMRF honored multiple myeloma patient and longtime MMRF supporter Suzie Binch (New Canaan, Conn.) with the Carol Goldschein Spirit of Hope Award presented by Celgene. This Spirit of Hope award recognizes an individual who advocates for others, works tirelessly to help all cancer patients and inspires hope through their own perseverance. Daniel Auclair, PhD., MMRF's Chief Scientific Officer, served as Master of Ceremonies. Paul Giusti, MMRF President and CEO, delivered remarks.
Since Binch was diagnosed with myeloma in 2013, she has consistently and courageously faced the disease head on, and has made it her priority to remain positive, optimistic, and grateful, while also serving as a mentor for other myeloma patients.
"It will take an organization like the MMRF who actively brings the best of the best together to collaborate, to work together to identify the best opportunities for each and every patient," said Binch in her remarks. "Progress cannot happen without patient data and funding. That's where we come in — with our continued support, we can be smarter, faster and cures can be found."
Notable guest who attended include : Dan Soder (comedian; actor, Billions ), Suzie Binch (honoree), Daniel Auclair, PhD., (Chief Scientific Officer, MMRF), Valerie Malsch and Tina Rettig (co-chairs), Marion Grodin (comedienne), Paul Giusti (President & CEO, MMRF), Kathy Giusti (Co-founder, MMRF), Michael Reinert (Board Member, MMRF), Michael Andreani (COO, MMRF), Ryan Oakes (mentalist).
The evening included cocktails, dinner, and a paddle raise appeal prior to entertainment. Mentalist Ryan Oakes performed, followed by a comedic set by Marion Groder and headliner Dan Soder. Valerie Malsch and Tina Rettig served as co-chairs. Proceeds benefit the MMRF research portfolio that accelerates precision-based treatment and a cure for every patient.
Dan Soder is a New York City-based comedian and actor who is best known as the character 'Mafee' on the hit series Billions on Showtime. His special The Standups is now streaming on Netflix. In 2016, his first hour-long stand-up special, Not Special , premiered on Comedy Central. Other credits include: Comedy Central's Half Hour, Conan , Inside Amy Schumer , and @midnight . Dan also hosts Sirius XM's The Bonfire with Big Jay Oakerson.
The MMRF Laugh for Life is an annual New York comedy event that has established an extensive myeloma community serving to educate, empower and inspire. For more information, please visit: www.themmrf.org/laugh