On Tuesday, October 29th actress Claire Forlani joined the International Union Against Tuberculosis and Lung Disease (The Union) and more than 2,500 delegates including political leaders and health officials, doctors, researchers, nurses, tuberculosis (TB) survivors and civil society organisations from around the world at the 50th Union World Conference in Hyderabad, India.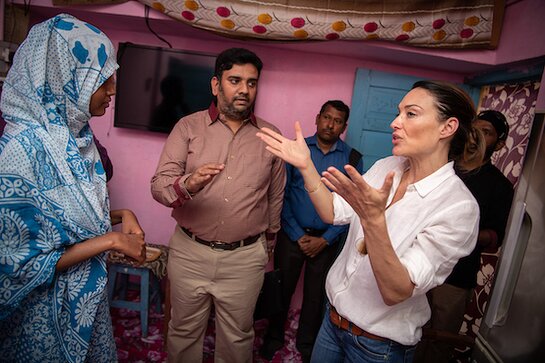 In 2017, 10 million people globally fell ill with TB and 1.6 million died from the disease.
India has the highest TB burden in the world, and Prime Minister Narendra Modi has committed to eliminate TB in India by 2025, five years ahead of the official United Nations' (UN) target.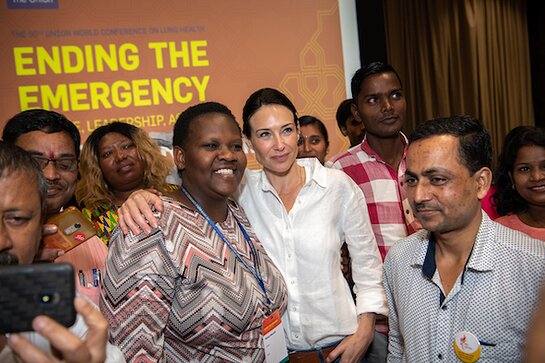 While in Hyderabad, Claire spoke to the first-ever TB Survivors Summit hosted by The Union where Claire is Ambassador. The Summit brought together amazing men and women who have beaten TB and are working with Claire to reduce stigma around the disease. Claire also visited a slum in the Old Town of Hyderabad, India where Union partner TB Alert has set up a women's microfinance community that helps local women start new businesses and also educates them about TB and works to help people with TB in their community. Lastly, Claire was a guest of honor at The Union's Centennial Dinner. The Union commemorates 100 years fighting TB in 2020.