Last month, basketball legend Michael Jordan opened the first of two clinics for the uninsured and underinsured in Charlotte, North Carolina.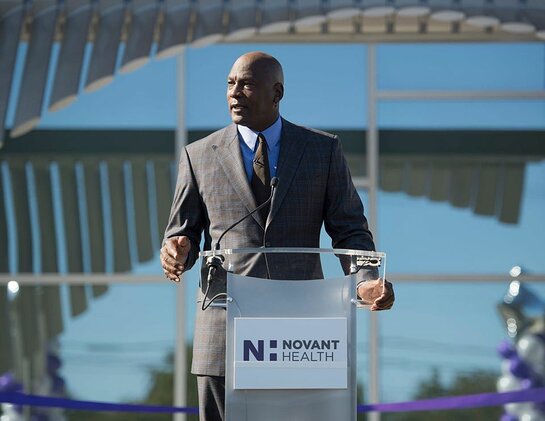 With tears streaming down his cheeks, the six-time NBA champion and Charlotte Hornets owner said, "This is a very emotional thing for me to be able to give back to a community that has supported me over the years, from when I was playing the game of basketball, to now when I'm a part of this community."
The Novant Health Michael Jordan Family Medical Clinic was made possible by a $7million donation from Jordan, and is strategically placed to care for people who might otherwise struggle to find access to the care they need.
Tens of millions of people in the United States do not have medical insurance. According to The Guardian, "the United States is the only large, highly developed country that lacks universal health coverage", while its healthcare costs are the highest in the world. Many people avoid seeking medical attention, or try to self-ration their medications in order to afford it.
"When I heard Novant Health's plan to bring not only primary care, but other needed services to the community, there was no doubt in my mind that this is where I wanted to help make an impact," said Michael Jordan. "I feel very fortunate to be able to give back in this way, because I believe that your ZIP code or neighborhood should not determine the quality of your health care – or whether or not you can even get care at all."
To learn more about the Michael Jordan Family Medical Clinic, visit nhmichaeljordanclinic.org.