On Thursday, 21 November, Russell Westbrook hosted a Thanksgiving dinner along with his family, friends and Rockets teammate, James Harden, serving over 600 meals at Jesse Owens Park in Los Angeles.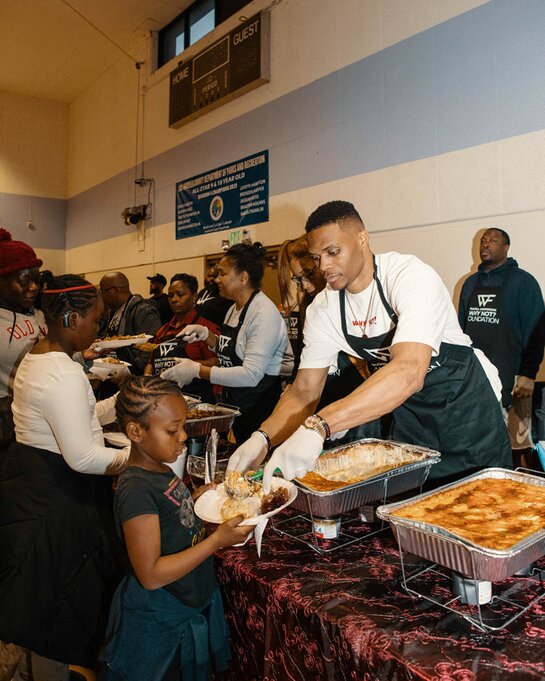 This was the 8th annual Thanksgiving dinner the Russell Westbrook Why Not? Foundation has hosted in Los Angeles. D's Original Take Out Grill provided the meals and has been part of the event since 2013.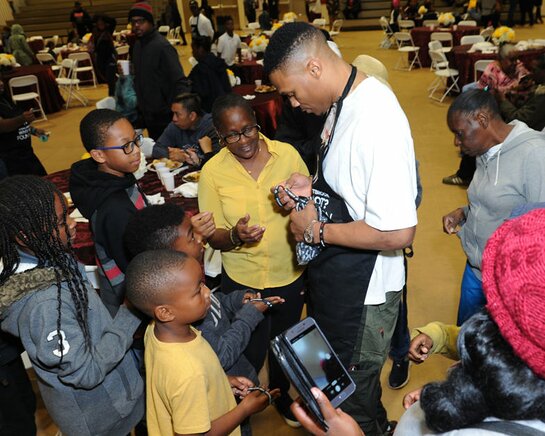 "For me this time of year is about family and giving back when and where I can to the community that helped me become who I am today. I've been coming this park since I was a kid so to be able to come back here and serve meals to other families and community members who may not otherwise be able to have a Thanksgiving dinner is important to me. I'm happy I got the chance to be in town this year to personally help serve meals and spend time with people in the community" said Westbrook.
Source: WhyNotFoundation.org