Today, the American Nurses Association (ANA) in collaboration with Sanofi and actor Jason Alexander have launched the Not Today, Flu national flu vaccination campaign.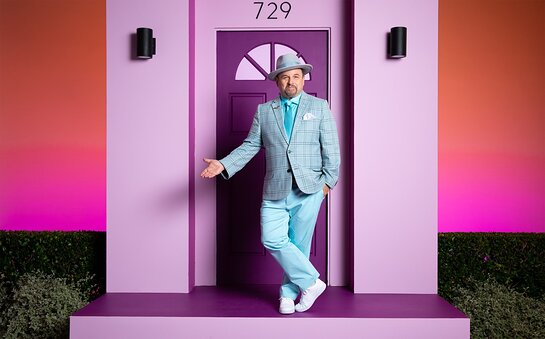 The campaign encourages everyone who is eligible from 6 months and older to get their flu shot this upcoming season.
Despite the risk of flu and flu-related complications each year, millions of Americans still do not get their flu shot annually. ANA is urging everyone to follow the scientific evidence supporting flu vaccination and the guidance of nurses and health care professionals. All people eligible should get their flu vaccination and encourage their loved ones to do the same.
"The flu shot is more vital now than ever to help protect ourselves and our communities against the flu and its related complications. We are still working to manage COVID-19 while facing other emerging viral threats to public health," said ANA President Ernest J. Grant, PhD, RN, FAAN. "Each one of us has to do our own part. The best way to help reduce the burden of flu on the health care system– is to get your flu vaccine as recommended by your nurses and the CDC. Everyone eligible, including nurses and health care professionals, should get vaccinated against the flu as soon as possible."
The United States may face a resurgence of the flu this upcoming season, and there is an unprecedented risk of possible severe COVID-19 and flu co-infections due to low immunity against influenza and the relaxation of COVID-19 restrictions. Flu can lead to potentially life-threatening complications, including pneumonia or serious heart conditions. Not Today, Flu is launching to drive awareness around the importance of flu vaccination and the urgency to vaccinate as many people as possible to help protect against flu and flu-related complications. Between 2010-2020, flu infections caused more hospitalizations and deaths annually than any other virus on the planet, with as many as 810,000 hospitalizations and 61,000 deaths during this 10-year period.
"Every day, things come up that you have no control over, and they can really ruin your plans – the flights getting cancelled, deliveries not arriving, your computer freezes, it rains. It can all make you just a little crazy. So, when there's something I can do to help take back control, I do. Like getting the flu shot," said Jason Alexander. "It can help protect people from getting sick with the flu and suffering from flu-related complications. That's why I'm delighted to be part of the Not Today, Flu campaign. It empowers people to help protect themselves and their loved ones by getting their flu shot. I've been getting it for over 20 years and I intend to keep getting it each year."
Visit NotTodayFlu.com to learn more about the importance of flu vaccination, especially for adults over age 50, underrepresented communities with historically lower rates of flu vaccination6, and those with chronic health conditions, and discover where you can schedule a flu shot where you work or live. Share your support by utilizing #NotTodayFlu on your social channels.