By Tim Saunders on
Naomi Watts took a break from filming Salt with Angelina Jolie earlier this week to join her husband Liev Schreiber in planting trees in Israel.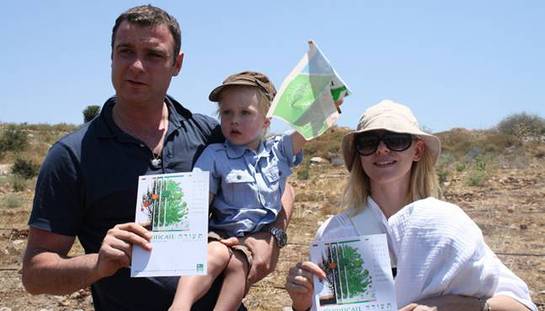 The celebrity couple – along with their two children – planted a pistachio sapling in Galilee with the Jewish National Fund, an environmental organization that was established in 1901 and has planted 240 million trees, built over 200 reservoirs and dams, developed over 250,000 acres of land, created more than 1,000 parks, provided the infrastructure for over 1,000 communities, brought life to the Negev Desert and helped in educating students around the word about Israel and the environment.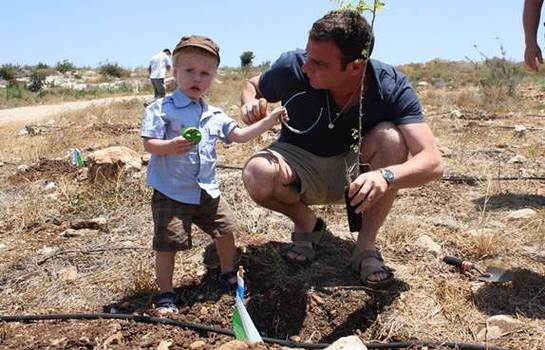 "This particular area is called Galilee," explained Schreiber. "And in this area, approximately 750,000 trees were destroyed in missile attacks. So what we are doing here today is called Project Renewal."
The Fund is currently looking for donations to help them replant trees. To find out how you can help, visit their website.
In the pictures: Liev Schreiber, Naomi Watts, and their two children Sacha and Kai, helped green the land by planting a tree at Jewish National Fund Park in the Galilee on June 14th. Photo Credit: Ronn Torossian, 5W PR