Brad Pitt was spotted wearing a shirt bearing the logo of Graft last week, when his bike broke down and the paparazzi had to give him a ride home.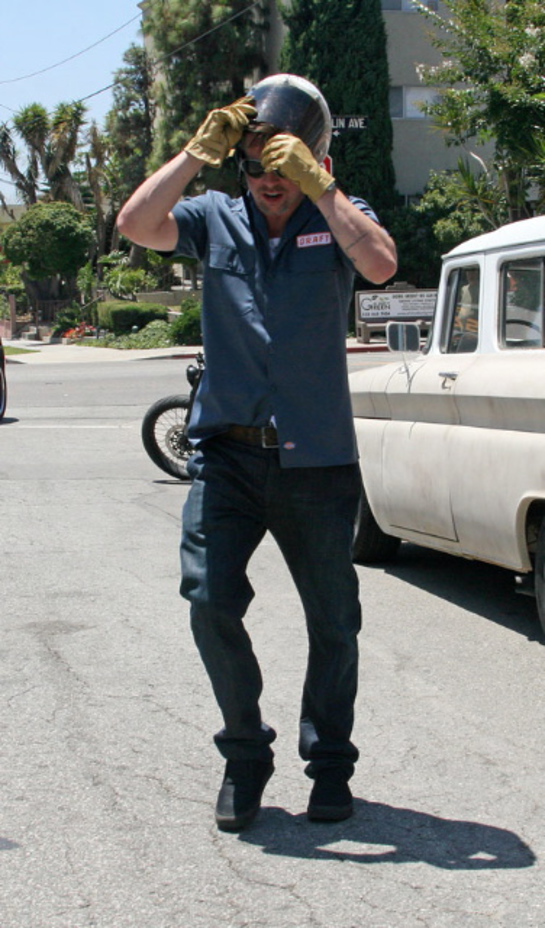 The "Graft" logo on his shirt is a custom logo which is in reference to an international leading architecture firm that Brad Pitt collaborates with on projects around the world. Graft is part of the core team of his Make It Right Foundation that raises money to build new homes for those affected by Hurricane Katrina in New Orleans. Nice that he is promoting the Make It Right message everywhere he goes!
Find out more about the work Graft does with Pitt's foundation here.
The shirt is available through the Dickies website.