A host of British celebrities are set to take part in a run for fun being held in Newcastle, UK, this weekend.
Jerome Flynn (Soldier, Soldier), Tim Campbell (first ever winner of The Apprentice), Kara Tointon (most recently seen as EastEnders' Dawn Swann) and boyfriend Joe Swash (Winner of I'm a Celebrity…2008) will dig out their training shoes and join Christian Aid's team of 90 runners in this year's Great North Run, to help raise vital funds for poor communities around the world.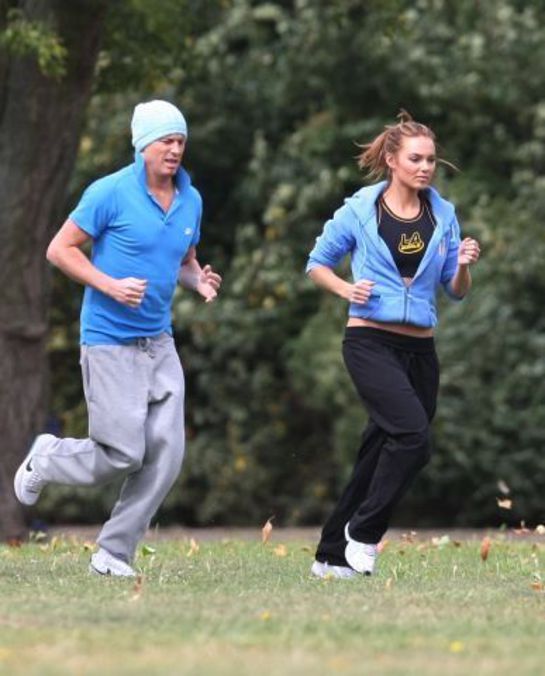 The Great North Run, the world's biggest half marathon, has more than 50,000 participants and takes place in Newcastle on the 20th September. All of the money raised by the Christian Aid team will go towards the charity's overseas development work, helping to tackle poverty and injustice in 49 countries around the world.
Actress Kara Tointon said: "When I travelled to Zambia with Christian Aid, I met people who had next to nothing and saw how they are given medical and practical support which really does keep them alive. So, when I was asked to take part in the Great North Run and help people like those I met in Zambia, I knew I had to do it."
You can donate to Kara's run by clicking here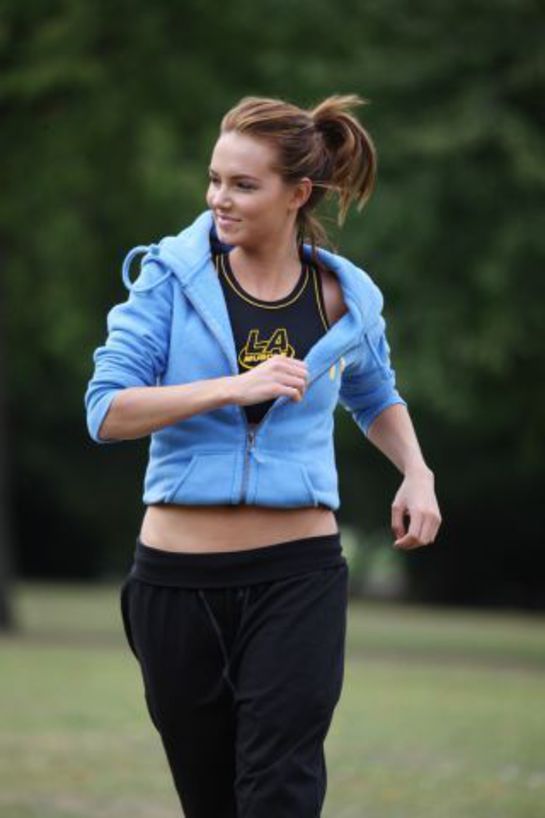 Actor, TV presenter and reigning 'King of the Jungle' Joe Swash said: "When I was asked to do the Great North Run for Christian Aid, I immediately got Kara involved as I thought it would be a great thing for us to do together. Besides, thirteen miles shouldn't be as hard as eating all those witchety grubs in the jungle. We're both looking forward to running, and saying hello to everyone on the route."
You can donate to Joe's run by clicking here
Tim Campbell, Entrepreneur, CEO of The Bright Ideas Trust and first winner of The Apprentice, said: "When Christian Aid asked me to run the Great North Run, I was honoured to support a cause that is so close to my heart. Knowing that the money will go to deserving projects in some of the world's poorest countries, I relished the opportunity to run with thousands of others in one of the greatest running events in Europe. At the Bright Ideas Trust we understand that business can empower socially excluded individuals to work their way out of their current situations. Some of the small business schemes in the developing world not only do this but also stop people from dying."
You can donate to Tim's run by clicking here
Jerome Flynn said he was persuaded to dust off his running shoes by his sister, who works for Christian Aid in the North East. 'I wanted to encourage my sister, who has been thinking of running this iconic half marathon for several years' explained Jerome, who is based in the south-west. 'Hopefully, we'll be able to celebrate completing the race together, even though our training has been 350 miles apart. I'm delighted to be able to support Christian Aid at the same time because fighting poverty is something my sister and I are both passionate about; I particularly like Christian Aid's approach, working with local people, regardless of race or faith.'
You can donate to Jerome's run by clicking here
If you're interested in finding out more about the Great North Run or other challenge events visit http://www.christianaid.org.uk/events call 020 7523 2248 or email events@christian-aid.org.