By Richard Barker on
LookToTheStars.org UK Correspondent Richard Barker was extremely fortunate to recently attend a special event in London with his good friend Hayley Mac (Miss United Kingdom and Miss Galaxy 2010), where celebrities and young women helped to raise awareness about Cervical Cancer. He filed this exclusive report and photos.
Celebrities from the worlds of fashion and music joined forces on 27/01/2010 for one night only to put on a one-off exclusive music and fashion event in support of Fight Cervical Cancer in Style, a national campaign to educate girls and women about cervical cancer so they can better understand their risk and how to reduce it. The campaign, developed by GlaxoSmithKline, is being run in association with Jo's Trust, the UK charity dedicated to cervical cancer, and is supported by the Royal College of Nursing and Wellbeing of Women.
Champion of women's health Sarah Brown kicked off the event with a heartfelt speech, while 800 lucky girls who got their hands on free tickets to the event saw amazing performances from Pixie Lott – the girl who's small but has a LOTT to offer – as well as La Roux, Paloma Faith and headliners, The Sugababes, who performed five tracks including their new single "Wear My Kiss" in their new and improved line up.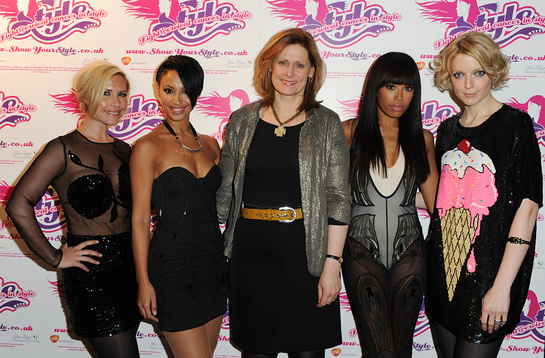 Photo © Justin Goff/Goffphotos.com
Host Lauren Laverne, T4 presenter Miquita Oliver and fashion designers PPQ were all part of the impressive line up hosted during European Cervical Cancer Prevention Week this week. In addition, 800 lucky event attendees were given limited edition, purple campaign scarves designed by duo Amy Molyneaux and Percy Parker of fashion emporium PPQ. The show was also filmed on the night for a T4 special and will be aired on T4 and 4Music on Saturday 6th February 2010.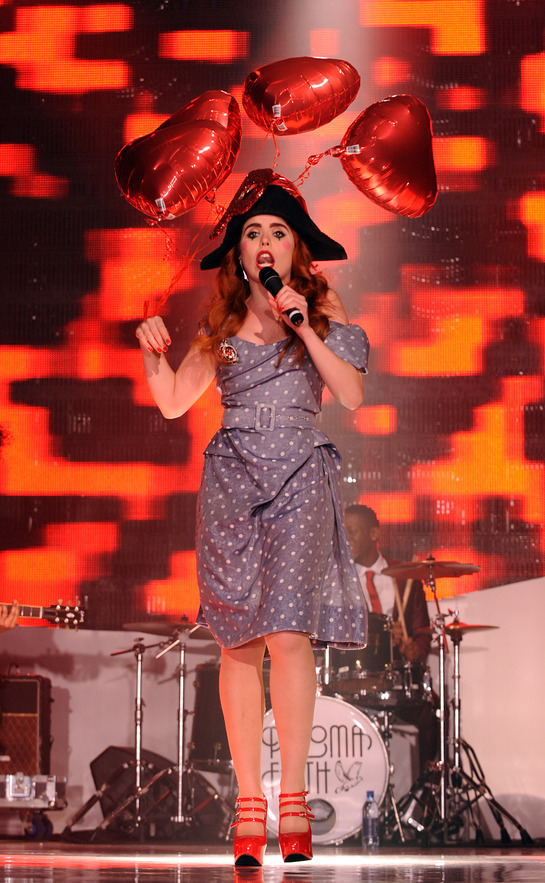 Photo © Justin Goff/Goffphotos.com
Robert Music, Director of Jo's Trust, says: "We're delighted with the amount of celebrity support that has been forthcoming for this important campaign. Cervical cancer can be a devastating disease and may not have any symptoms until it is quite advanced, so it's essential that girls and women know what practical steps they can take, including living a healthy lifestyle, screening and vaccination to help protect themselves against this largely preventable illness. This exciting event will enable us to deliver these serious messages in an engaging and memorable way – it was a very special evening."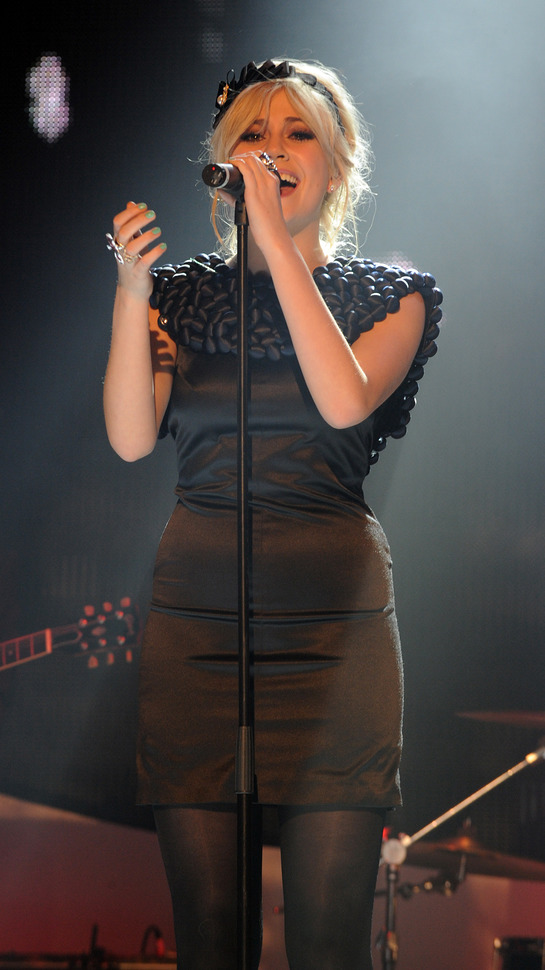 Photo © Justin Goff/Goffphotos.com
Wellbeing of Women – an organisation dedicated to raising awareness of women's health issues – is also a key supporter of the campaign and during the event, the organisation's patron and the Prime Minister's wife, Sarah Brown, delivered a short speech. In a statement from Downing Street, Sarah Brown commented: "I'd encourage everybody to visit www.showyourstyle.co.uk and join me in getting involved during European Cervical Cancer Prevention Week between the 24-30 January 2010."
Currently, eight women are diagnosed with cervical cancer and nearly three women die of the disease every day in the UK. It's the most common cancer in women aged 20-29 and the second most common cancer in women under 35 years old.
Many women believe that cervical cancer is hereditary, however, almost all cases are caused by a common virus called HPV (human papillomavirus). The virus can be passed on through sexual contact, therefore girls and women are at risk as soon as they start having intimate relationships. The virus is usually cleared naturally by the immune system but sometimes it persists and could lead to cervical cancer. It is therefore important that girls and women are made aware of the risks of cervical cancer and the best ways to reduce their risk, including a healthy lifestyle, cervical screening and vaccination against HPV.
To find more about cervical cancer and how to reduce their risk, girls and women can visit the campaign website www.showyourstyle.co.uk, or speak to their GP or nurse. They can also show their support for the Fight Cervical Cancer in Style campaign by visiting the website www.ShowYourStyle.co.uk, or Texting STYLE to 83118.