By Tim Saunders on
President Barack Obama has signed a Majestic Athletic baseball jersey and is auctioning it for charity.
Obama signed the jersey at the 2009 MLB All-Star Game in St. Louis, and the special once-in-a-lifetime collectors item is going under the hammer for UMPS CARE, the Major League Baseball Umpire's youth ticket program for children awaiting adoption, as well as its children's hospital program for kids with life-threatening illnesses.
Obama's signature is written in silver on the chest, and the number 44 is printed on the right sleeve.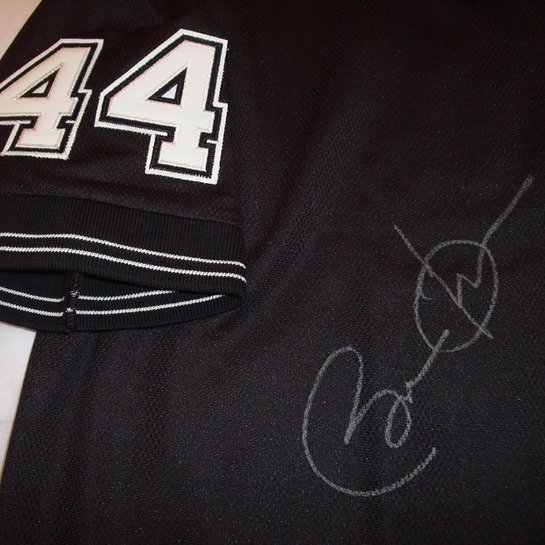 The auction runs until March 22 and can be accessed at BiddingForGood.com.
More info about UMPS CARE can be found here.