Actor Ed Speleers has become YouthNet's first ambassador supporting the charity's fundraising work for its LifeSupport Appeal.
Ed, who will shortly begin filming UK feature film Angel's Peak opposite Melissa George (30 Days of night, The Amityville Horror) is best known for playing the title role in the fantasy classic Eragon and appearing in British prime time series Echo Beach.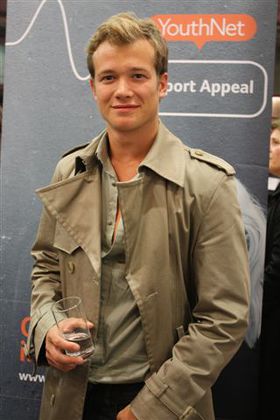 He is the first ambassador for YouthNet, which provides help, advice and information to young people at some of the most critical points in their lives via TheSite.org, its guide to life for 16 to 25-year-olds.
The charity is venturing into celebrity engagement as part of its promotion of the LifeSupport Appeal, which hopes to raise the funds needed to redevelop TheSite.org and revolutionize online support for young people.
Ed Speleers says: "I'm really enthusiastic about supporting YouthNet, because like the majority of young people, I couldn't imagine life without the internet.
"Online is a great place to find guidance when you need it, but it's really important for young people to find the right advice, which is why TheSite.org is invaluable, and why I want to help make sure it's there for years to come."
Ed, who attended the launch of the Appeal in London's Living Room, City Hall in October 2009, has agreed to take part in a fundraising skydive for YouthNet in 2010, as well as acting as a judge for the LifeSupport: Change through art competition in the film category.
He will also help to promote the charity through media interviews, photo calls, and engaging directly with young people via TheSite.org and his own website EdSpeleers.com.
Fiona Dawe, Chief Executive of YouthNet, says: "It's fantastic to have Ed's support. As a young actor, our service users will look up to what Ed has achieved.
"His interest in new media and online communication, along with his ambition and drive, make him the perfect fit with YouthNet's vision for young people."
TheSite.org provides straight-talking, anonymous information and advice 24 hours a day, on subjects including work & study, drink & drugs, and sex & relationships. Its bespoke question and answer service, askTheSite, provides young people with a confidential, personal answer to any question within three working days.
To follow Ed's work with YouthNet, visit www.youthnet.org/whoweare/YouthNet-ambassadors for the latest news.