Last night CHOC Children's Hospital held their Oncology Prom, which provides CHOC's teen cancer patients (ages 14-19) with the opportunity to experience this teenage rite of passage in a safe environment with peers and care givers. Many of these teens have missed or will miss their own high school proms due to their illness, so this night is very special to them.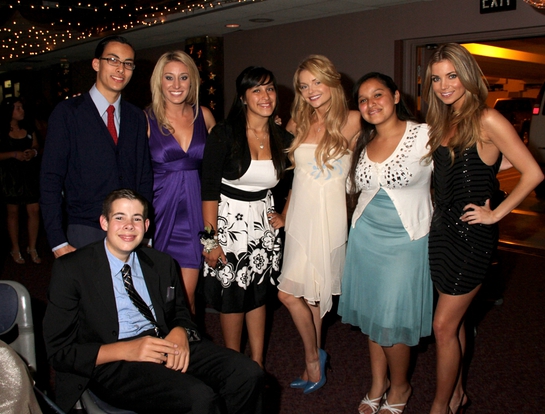 Vienna Girardi and Izabella Miko with patients
Although the prom takes place on the hospital campus, it's designed to mimic the elements of a high school prom – music, dancing, decorations, refreshments, photography and more! With the help of a dedicated team of hospital staff, including oncology nurses, social workers and child life specialists, the hospital's auditorium is transformed to reflect the year's theme, helping patients forget – at least for the evening – about being in a hospital. This year's theme was "Opening Night." Patients – "the stars" – arrived to a scene depicting a grand Hollywood movie premiere.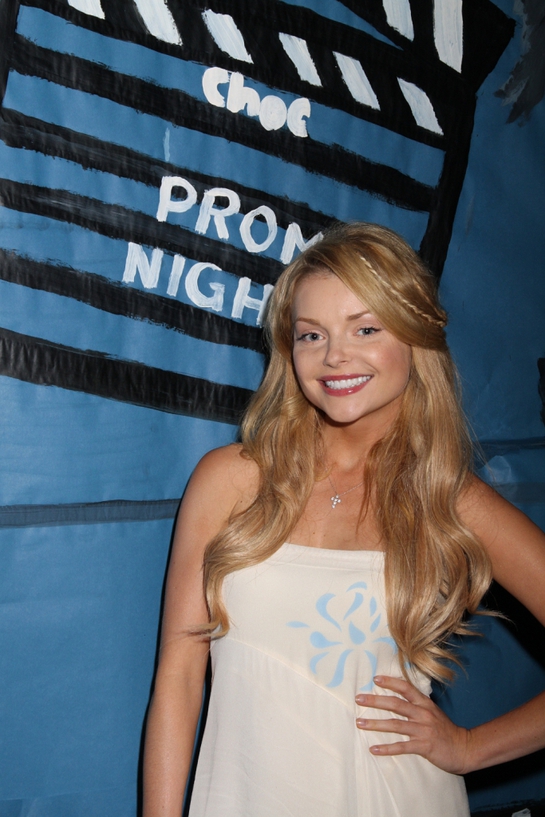 Izabella Miko
This year's Oncology Prom was made extra special with the support of The Reality Cares Foundation which arranged for a special visit by young celebrities including Jayson Blair, Amber Lancaster and Kara Taitz of MTV's original comedy series The Hard Times of RJ Berger, Vienna Girardi of ABC's The Bachelor, Gregory Michael of ABC Family's Greek, Izabella Miko of Clash of the Titans, and Miss California Teen USA 2010 Emma Baker. Justin Gaston of Nashville Star and Simon Fuller's groundbreaking webseries If I Can Dream performed for the enthusiastic crowd.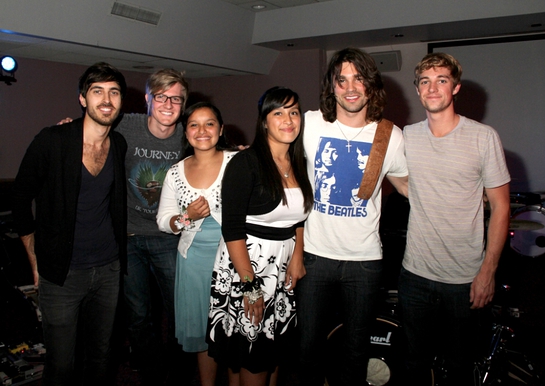 Justin Gaston and band with patients
The Reality Cares Foundation was formed in 2004 to help celebrities give back and raise money and awareness for non-profits. For the Over the past 6 years, Reality Cares has planned hundreds of charity events around the country and has raised awareness and funds for important causes such as the humane and ethical treatment of animals, disaster relief, HIV/AIDS research and more.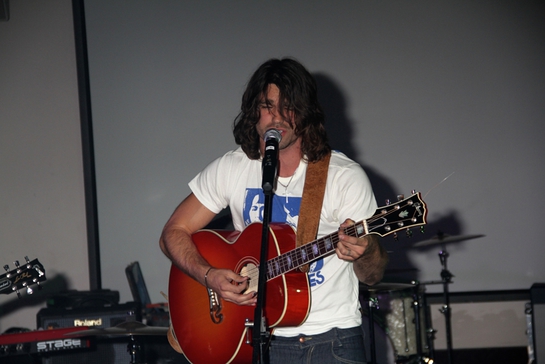 Justin Gaston performs
CHOC Children's is exclusively committed to the health and well-being of children through clinical expertise, advocacy, outreach and research that brings advanced treatment to pediatric patients. CHOC is one of only eight children's hospitals in the nation named a "2009 Leapfrog Top Hospital," and the only children's hospital in California to ever earn the Silver Level CAPE Award from the California Council of Excellence.