Dannii Minogue, Sienna Miller, Twiggy and Paloma Faith are just some of the celebrities who have donated an item from their own wardrobe to support Alder Hey Imagine Appeal's second "Clothes Throw" event being held in Liverpool in October.
The celebrity items will be auctioned at an exclusive lunch prior to a public sale and the charity is appealing to all stylish women to join the famous names and give a designer item they no longer wear for this unique event. 100% of the funds raised at the Clothes Throw will go directly to the Imagine Appeal to support the hospital's pioneering work and improve the quality of life for its young patients.
"The Alder Hey Imagine Appeal is a great cause to get involved with because they treat more children than anywhere else in the UK so I'm really delighted to be involved," says Iconic British model Twiggy. "I'm donating the actual coat that I wore in the Christmas M&S TV advert and I'll also include a signed photo for the winner! I love this pink coat so I hope it finds a good home in the auction! After the lunch, there will be a pop-up shop selling all the previously worn clothes and accessories donated by the public and I know the Imagine team are on the look out for some fabulous finds for the event. So dig deep girls it's all for a marvellous cause!"
Fabulous fashion auction prizes currently include Dannii Minogue's Orion peacock print dress that she wore on Gok's Fashion Fix, Sienna Miller's black patent bag from her Twenty8Twelve collection, Twiggy's pink coat and a headpiece from Paloma Faith.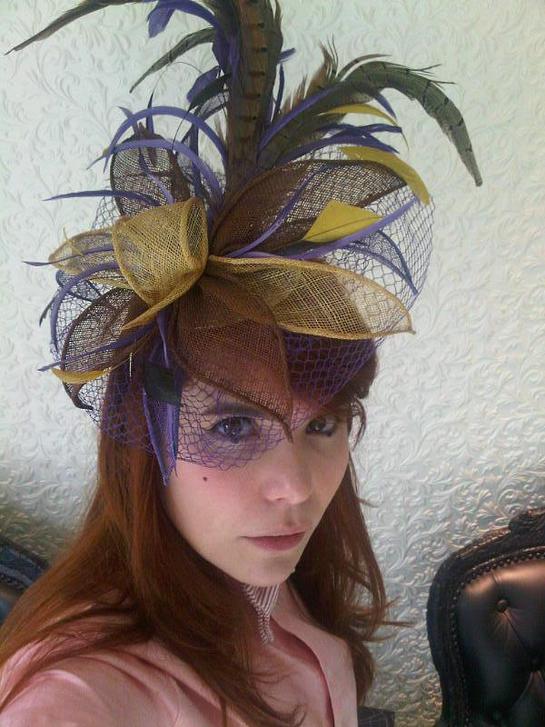 The pop-up shop will consist of previously worn designer items donated by the public as well as one-off samples and brand new labels donated by designers who wanted to support the event.
Alder Hey, Europe's busiest children's hospital, provides family-focused care for around 250,000 young patients every year and is responsible for the health of more children than any other hospital in the UK.
Alder Hey Imagine Appeal was launched in October 2005 with the support of Yoko Ono, who is Honorary Patron of the charity. It aims to support the pioneering work of the hospital by funding research, improving the environment and providing facilities for patients and their families and buying the very latest medical equipment.
The Clothes Throw will be held on Friday 8th October in the Racquet Club.
This will be the second year the Clothes Throw event has ran. In 2009 the event raised almost £8,000.
To donate clothes or to attend the exclusive Clothes Throw lunch on Friday 8th October please contact Imagine Appeal on 0151 252 5716