Former The Bachelorette winner Ryan Sutter competed in the Ironman Lake Placid on July 25th for charity.
The 140.6 mile race (2.4-mile swim, 112-mile bike and 26.2-mile run) was his second Ironman and the sixth of ten athletic events he will compete in this year as part of the 10.10.10 First Descents Challenge. Wife Trista was there cheering him on.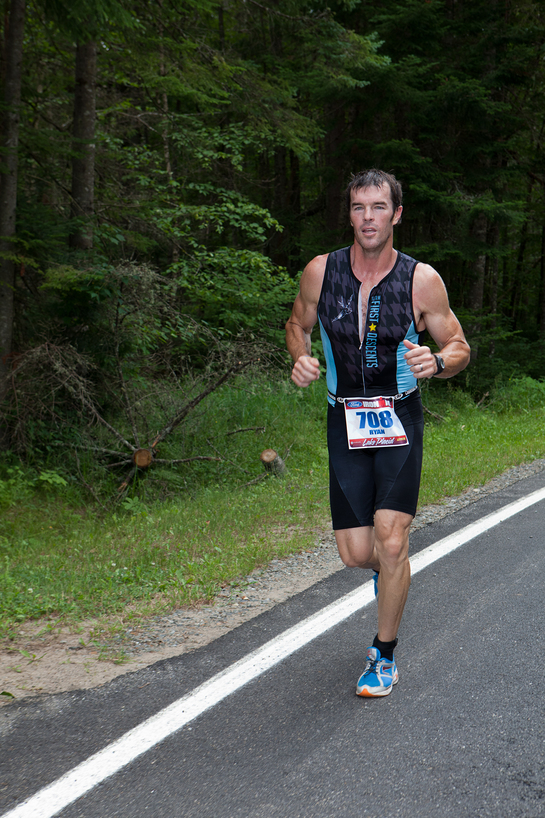 The 10.10.10 First Descents Challenge benefits First Descents, a non-profit organization that provides free outdoor adventure therapy for young adults with cancer. As part of the challenge, Ryan is doing 10 races throughout the year in an effort to raise $100,000 by getting 10,000 people to each donate $10 to the cause in honor of the 10th anniversary of the organization.
To help Sutter achieve his 10.10.10 goal by donating $10 to First Descents, please visit www.firstdescents.org.
Photos: Larry Rosa