The Rockstar Energy Drink UPROAR Festival is proud to announce the first-ever eBay Charity Ticket Auction in support of Child Find of America, a national not-for-profit organization dedicated to the prevention and resolution of child abduction.
Beginning Sunday, August 1, 2010 and running for ten-days, fans can bid on eBay for a once-in-a-lifetime chance to receive two VIP tickets to the Rockstar Energy Drink UPROAR Festival.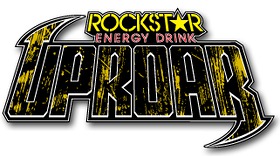 In addition, the top bidder and their guest will watch their favorite band perform from the best seats in the house: ONSTAGE! They will also receive: Level 1 premium reserved seats OR General Admission 'Pit' tickets, a backstage guided tour to see the "inner workings" of a large scale concert festival (who knows who you'll meet?), limited edition "Working Crew" shirts, all-day access to the VIP Rockstar Energy Drink Lounge, front-of-the-line access to all Best Buy artist signings, and one limited edition, custom tour art EVANS drumhead hand-signed by Disturbed, Avenged Sevenfold, Stone Sour and Halestorm.
The all-day outdoor UPROAR Festival, drawing as many as 10,000 to 15,000 fans per event, will make stops in 35 US and Canadian cities, coast-to-coast, beginning on August 17, 2010, in Minneapolis, Minnesota, and concluding October 4, 2010 in Madison, Wisconsin. Each festival date features eight of the biggest names in active rock music, performing on two stages, as well as other attractions, including concourse midway filled with vendors and activities. Projected to be one of the most successful, audacious and not-to-be-missed concert events of 2010, The Rockstar Energy Drink UPROAR Festival will feature multi-platinum co-headliners Disturbed and Avenged Sevenfold, along with Stone Sour and Halestorm. The potent rock lineup for the touring music and lifestyle jaunt also features performances from Jägermeister Second Stage headliners Hellyeah, as well as Airbourne, Hail The Villain, New Medicine and the local Jägermeister-sponsored opener in each city. (Airbourne will not be performing on the Canadian dates.)
Child Find of America offers families various services including free investigation and location services, free kidnapping prevention programs, free referral and support services and free mediation services for parental abduction cases. Their efforts positively impact the lives of thousands of children and families and directly bring more than 400 children to a safe and legal environment every year. Proceeds from the Rockstar Energy Drink UPROAR Festival eBay ticket auctions will benefit the ongoing efforts of Child Find of America. More information on Child Find of America can be found at www.childfindofamerica.org.
The Rockstar Energy Drink UPROAR Festival eBay ticket auctions will begin on Sunday, August 1, 2010, when 35 pairs of tickets with accompanying stage access passes for all 35 UPROAR dates will be posted to eBay as TEN-Day Auctions. Those individuals interested in bidding on these very special UPROAR FESTIVAL VIP tickets can access the Rockstar Energy Drink UPROAR Festival eBay ticket auctions by clicking on the "UPROAR on eBay" link found at http://www.rockstaruproar.com or by searching for "UPROAR VIP TICKETS" on eBay.com.