Award-winning comedian and actor Omid Djalili has accepted a new role as QuizAid Master for Christian Aid's first ever Twitter Quiz.
Omid will host a live online quiz held on his Twitter page (omid9) on 6 September at 12.30pm to launch this year's QuizAid.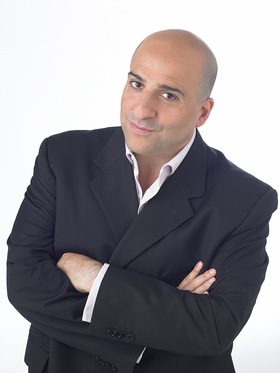 Omid is encouraging as many twitterers as possible to join in the fun and take part in the online quiz which will last for one hour and cover topics including general knowledge, music, sport and geography.
Omid said: "Twitter is the perfect way to get thousands of people quizzing at the same time, no matter where in the UK they are. The challenge will be to keep the questions under 140 characters. There are no prizes, just the glory of beating your friends, family or work colleagues."
The Twitter Quiz launches Christian Aid's annual fundraiser, Quizaid which takes place between 13 and 19 September and aims to raise £230,000 for Christian Aid's work with communities in 50 of the world's poorest countries. Prospective quiz masters can hold their own QuizAid event at home, work, school or in their local pub by simply applying for a free Quizaid pack online at www.christianaid.org.uk/quizaid. The pack includes the quiz questions and answers and everyone who enters a quiz makes a donation.
The money raised will help change the lives of some of the world's poorest communities. £2 could buy four school books for children in Burundi, £12 could pay for six months of school fees for one child displaced by conflict in the Democratic Republic of Congo and £29 could pay for a year's supply of stationery and uniforms for a child orphaned as a result of HIV in South Africa.
Log on to http://twitter.com/omid9 on 6 September at 12.30pm to join Omid or to hold your own QuizAid event, simply visit www.christianaid.org.uk/quizaid to register for the fundraising pack.