By Tim Saunders on
Chuck star Yvonne Strahovski is an angel for animals this Christmas.
The actress has posed for a new advertising campaign for PETA, as part of their "Adopt, Don't Buy" initiative.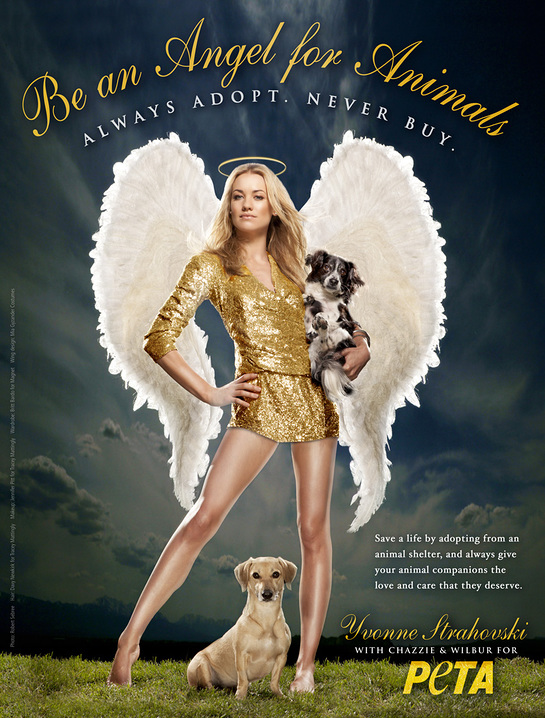 "I think it's really important that people become aware of the amount, the mass of animals that are sitting in shelters as opposed to people going out and just buying puppies that are being bred," she says. "There are just so many dogs that are just as gorgeous―whether they're mixed or purebred or whatever―they're all gorgeous, and they all have personalities, and they all need a home."
According to the charity: "Every year, 6 to 8 million stray and abandoned animals enter animal shelters across the U.S., and about half of them must be euthanized because of a lack of good homes. People who buy animals from breeders or pet shops and don't spay or neuter their animal companions are fueling the animal overpopulation crisis. Every dog or cat purchased from a breeder or pet store takes a home away from an animal waiting in a shelter."
Watch a video of Yvonne talking about PETA here.