By Tim Saunders on
Ellen Pompeo has joined Elmo and the gang from Sesame Street to encourage healthy living.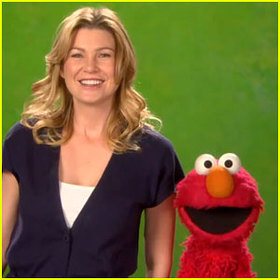 The Grey's Anatomy star has appeared on the long-running children's program to get kids thinking about ways to stay fit, clean and feeling great.
"She knows a lot about being healthy," Elmo performer Kevin Clash told TV Guide Magazine. "We brush our teeth, she eats an apple, and she jogs…with pumps on. It was cool!"
Watch the segment here.