Pussycat Doll Kimberly Wyatt and top model Jodie Kidd have joined Marks & Spencer to support the campaign to end cruel animal tests for cosmetics sold in Europe.
Wyatt and Kidd, along with British actress Jenny Seagrove and designer Meg Matthews, are among the first celebrities to support the British Union for the Abolition of Vivisection (BUAV) in saying NO to cruel cosmetics.
They are joined by companies that do not test their cosmetics on animals, including high street giants Marks & Spencer, male grooming brand Bulldog and Kimberly Wyatt's new make-up range BM Beauty in supporting BUAV's campaign to end the sale of cosmetics in the EU that have been cruelly tested on animals.
The EU is due to ban the sale of all new cosmetics and toiletries that have been tested on animals outside the EU from 2013. However, officials are now considering extending this deadline. This is despite massive public opposition to animal tested cosmetics and an existing ban on conducting animal tests for cosmetics inside the EU. The 2013 ban on sales could be delayed for 10 more years during which thousands of animals will be injected, gassed, force-fed and killed for cosmetics on sale in the EU.
Mike Barry, Head of Sustainable Business at Marks & Spencer stated "We know that animal testing is a significant concern for our customers, and that great products can be manufactured safely without the use of animal tests. All our beauty products carry the BUAV leaping bunny symbol and we fully support the BUAV's campaign to ensure the 2013 deadline is implemented."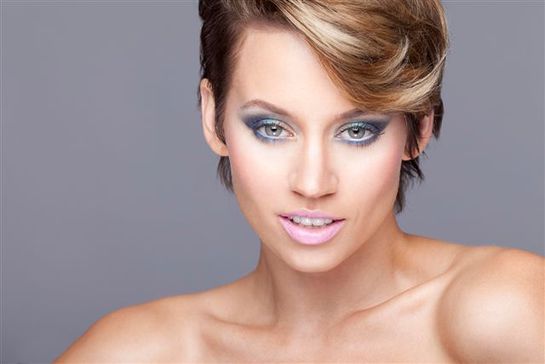 Pussycat Doll Kimberly Wyatt said "My make-up range BM Beauty is approved free from animal testing by BUAV proving that there is no need to test beauty products on animals. Don't delay the ban on selling cruel beauty products in the EU any longer. Say NO to Cruel Cosmetics."
Simon Duffy, Co-Founder of Bulldog said: "At Bulldog, we believe that testing cosmetics and toiletries on animals is cruel and unnecessary, which is why our products carry the Leaping Bunny as independently approved by the BUAV. We urge everybody to sign the BUAV's petition and say NO to cruel cosmetics in Europe."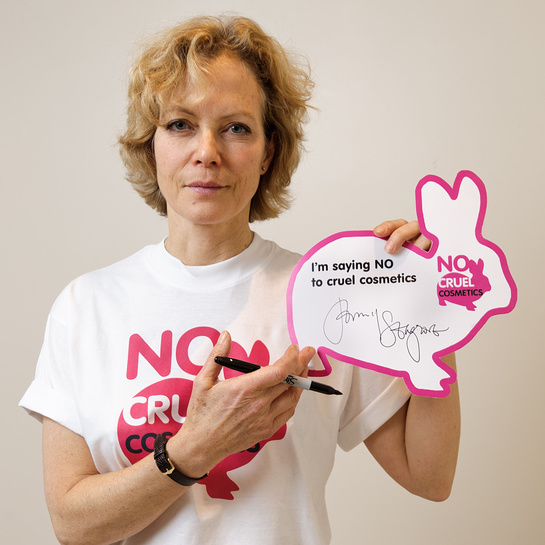 Jenny Seagrove stated: "Testing toiletries and cosmetics on animals is cruel and unnecessary and must be stopped as soon as possible. Please sign the BUAV's No Cruel Cosmetics petition calling on the EU to uphold its ban for 2013 on the sale of these cruel products."
Celebrities, politicians, cosmetic companies and citizens of Europe are being urged to sign the Euro-wide petition run by the BUAV-led, European Coalition to End Animal Experiments (ECEAE) –Say NO to cruel cosmetics at www.nocruelcosmetics.org.