By Tim Saunders on
It was better late than never for Eric Clapton recently when he played two charity concerts in Britain after the pre-Christmas snow caused the original dates to be postponed.
The legendary guitarist headlined two nights at the Cranleigh Arts Centre earlier this month as part of a star-studded lineup that included soul-singer PP Arnold and former Manfred Mann frontman and show organizer Paul Jones.
Money from the shows went to Clapton's Crossroads Centre – which he opened in 1998 on the beautiful Caribbean island of Antigua to help those who suffer from chemical abuse – as well as the National Deaf Children's Society, the Evelina Children's Heart Organisation and the Cranleigh Arts Centre.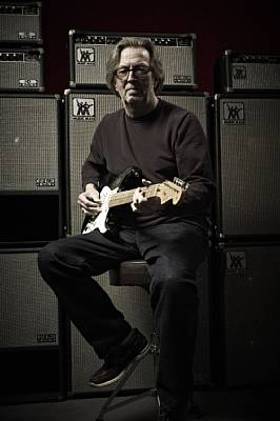 Clapton is also auctioning over 70 guitars and amplifiers for charity in March, including the guitar he played at the Cream reunion concerts in 2005 and amps from his days with Derek and The Dominos. The instruments will raise money for the Crossroads Centre, and will be auctioned by Bonhams in New York on March 9, but fans in London who want to view the items have got until the end of today – January 27 – to view the guitars at Bonhams Knightsbridge. The instruments will then be shipped to Los Angeles, where they will be on public display from February 18-20.
More information about the auction can be found here.