Kate Winslet helped host a very special charity fundraising dinner on Saturday, and surprised those present by donating the dress she was wearing to the cause.
The actress is a celebrity ambassador for the charity Cardboard Citizens, which changes the lives of homeless and displaced people in the UK through theatre and the performing arts.
The charity's bi-annual Fundraising Dinner on the 19th of March, 2011 at Christ Church Spitalfields raised proceeds to help the company secure a much needed new home. The evening raised a huge £124,000.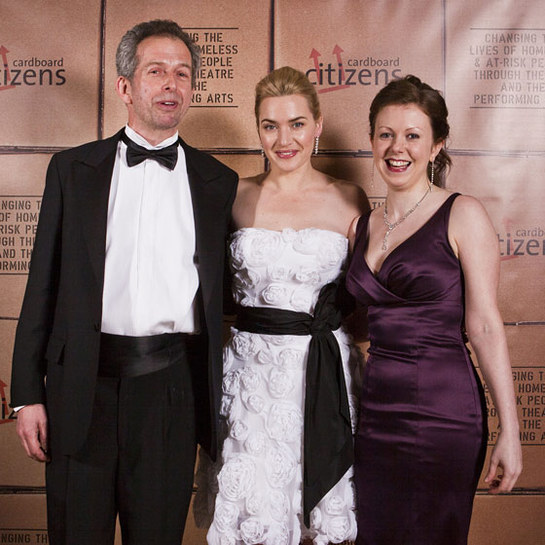 The event follows the inaugural dinner event which Kate Winslet hosted in 2008 at the Mandarin Oriental that also raised over £100,000.
"For me the highlight of a wonderful evening was hearing the ex-homeless performers' stories told as theatre, and then meeting their actors downstairs – everyone was beaming with a sense of achievement, that's what Cardboard Citizens does so well," said Kate.
Find out more about this wonderful charity here.
Photo: CardboardCitizens.org.uk.