Hollywood actor Ross Thomas, whose new movie 'Soul Surfer' has just opened, is helping human rights organization Survival International by modeling new T-shirts available directly from the charity.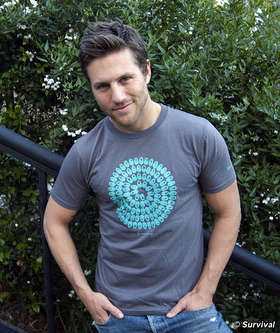 Survival International is an advocacy group based in San Francisco that works for tribal peoples, helping them to protect their lives, lands and human rights.
Ross has supported Survival International for some time due to his passionate support for tribal peoples. He has made a short film about the plight of tribal peoples in Peru, and is shortly visiting Brazil to support the tribes against the Belo Monte dam.
Ross said: "I am delighted to support Survival International and their urgent work to protect threatened tribal peoples. I urge everybody to visit their website and sign up to support their vital work and buy these new t-shirts to raise the much needed funds."
The two T-shirts are available from www.survivalinternational.org/store.