By Delinda Lombardo on
CW's '90210' and AMC Network's 'Rubicon' actor, Manish Dayal, has had quite a big year. In addition to causing a stir on the red-carpet at the Indian Film Festival in Los Angeles in April, the young actor has been actively using his celebrity to encourage bone-marrow donation as well as improving education for children in rural India.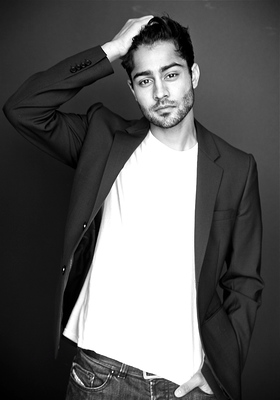 LTTS was more than happy to speak with the young actor about life, fame, charity, the goal of helping others and of course, '90210'.
How did you get involved with promoting bone-marrow donation and improving education in rural India?
It all started with my character Raj on the show (90210). He suffers from a terminal illness. An organization called CureSonia.com reached out to me, which was a mini-grass roots campaign to find a match for Sonia. That turned into a larger partnership and was tied in with my character. We filmed a PSA (not yet released) Be the Match to increase bone marrow registry around the US.
What's your personal passion in all this?
To raise awareness, but specifically to increase the number of registrants overall and in particular South Asians. Indians are a relatively new immigrant group to the United States, so there is little knowledge of prevention, registry and what that involves. Typically, minorities wait longer for matches and if more people in general – and especially South Asians – know how easy it is to donate, this can potentially speed up the process for those waiting on lists.
It's not often we come across a young actor with sincere passion to help out. Tell us about Nanubhai, the nonprofit you are working with?
Yeah, to me this is one of the most AWESOME things I've gotten involved in, because it's a foundation whose efforts are literally the reason why the 1st and 2nd generations (like myself) have been fortunate to receive a formal education in the United States. We want to revamp curriculums, build schools and educate ESL teachers. We think that targeting local teachers, who will influence the lives of thousands of students during the course of their careers, is the way in which we will have the biggest affect. We're hoping to increase the scalability and sustainability of our foundation as well as have a deeper impact in rural areas. Of course, the education sector is of interest to people all over the United States, but what we are hoping to do is prepare rural classrooms in India to receive the same quality education as their urban peers so they can be competitive applicants for jobs in India's new economy. If you guys want to learn more, visit our site – www.Nanubhai.org – and there you can see what were doing and how you can help."
Look to the Stars and this writer in particular, would like to thank Manish for the good he's giving back to the World.